We have a bone to pick with GW
The predator kit uses the same front armor as the dinky rhino which is armor 11 vs 13. So we decided to fix this little problem. We took the design to a 3D application and are working up a new front panel.
Now I think this will be a single piece once it is prototyped and will fit on the front where the regular rhino panel fits, and we also want to include some strips of reactive armor plating so you can put them wherever you want (and cut to size), this could be the turret or along the sides.
What do you guys think, if you look at the graphic, you can see how the detail is built upon from left to right. There is still room for some details to be added, but nothing drastic, so suggestions cant hurt.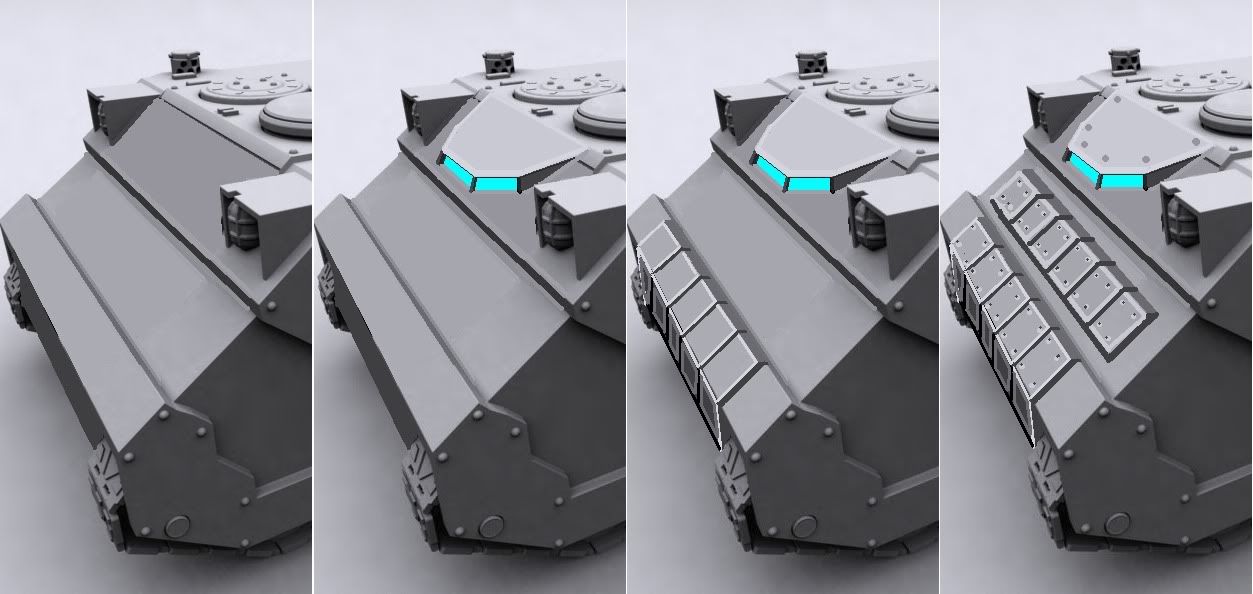 Now this is an old school rehash of the old predator panel on the old Mk Rhino chassis. This will be scaled to fit the newer rhino chassis for Heresy Era armies, its pretty basic, but then again thats old school for you.
Again it fits in place on the current front panel area.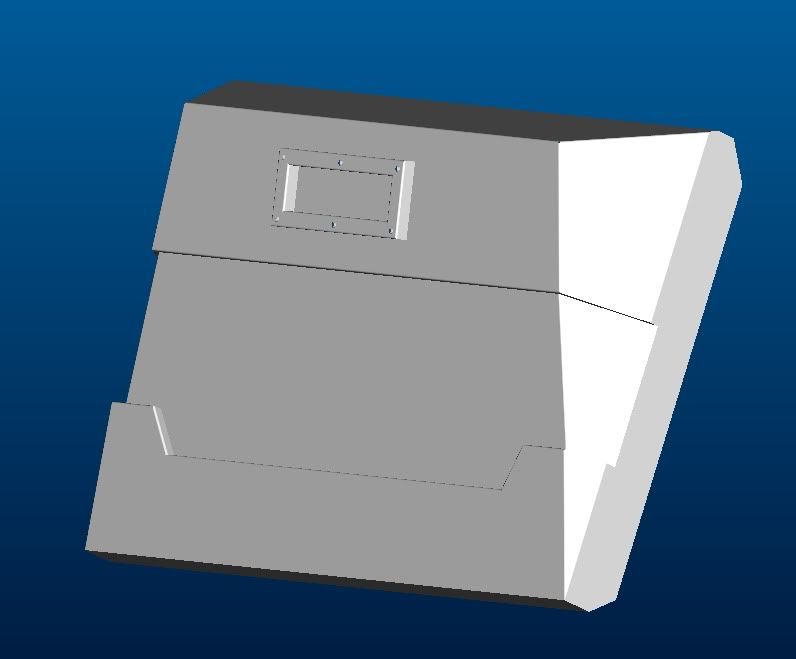 Again suggestions?
Lots of new stuff coming out for the design table and your critiques!
Thanks guys,
Nick