Hello guys,
Warning! Lots of awesome photos!

P.S. I am looking for some Space Marine Scout Missile Launcher minis if you want to trade!
Myself and a friend have started a small enterprise. He sculpts shoulder pads for chapters that you never see, making shoulder pads for (as well as many custom designs) and we have them cast in pewter!
We have done our research and spoken to lawyers and stayed away from direct copies of GW Intellectual Property. That is why you wont see GW Salamander Icons or direct reproductions on our work. So we are legit and plan to stay that way!
These are pewter and the rhino parts are resin.
These are not identical to any published icons out there, a bit generic, but similiar that you should be able to use them with little problem.
Thanks to Kris Duczek for the photo of our Deathwatch style pad on the right arm of his chaptermaster!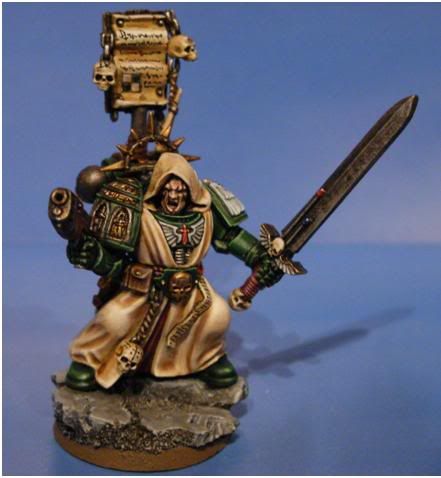 Video with photos and miniature size comparison:
http://blip.tv/file/1651492
Prices:
$1.00 for any pads (if you buy 50 or more of a type you get them for .85 each)
$17.50 for rhino kits
1.50 for the salamander Hammer or Powerclaw..
Notice we have Terminator and Power Armor pads for each type
We have a Salamander head or dragon head, its very 3D and sells well:
Power Armor Pad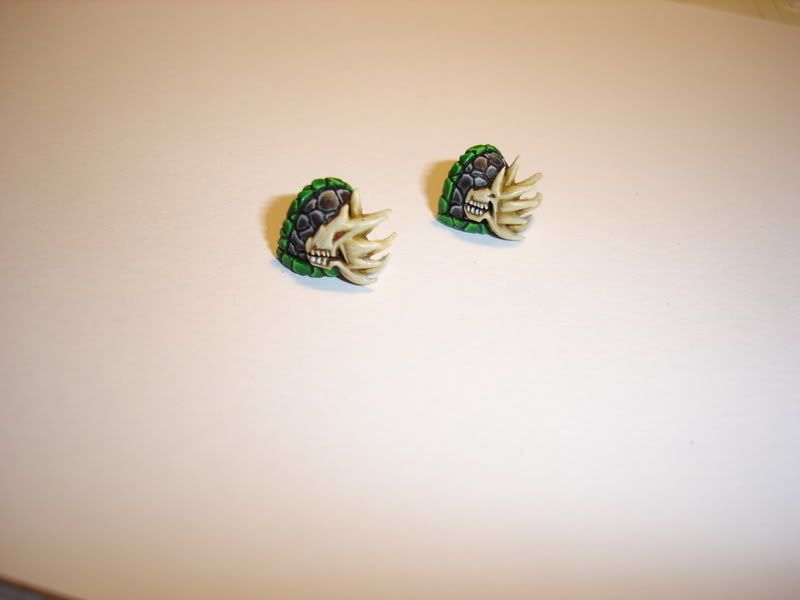 Terminator Pad
Captain or Character Terminator Pad:
Smooth Scale Mosaic Salamander or Dragon Pads:
Power Armor Pad
Terminator Pad
Salamander Hammer and Power Claw: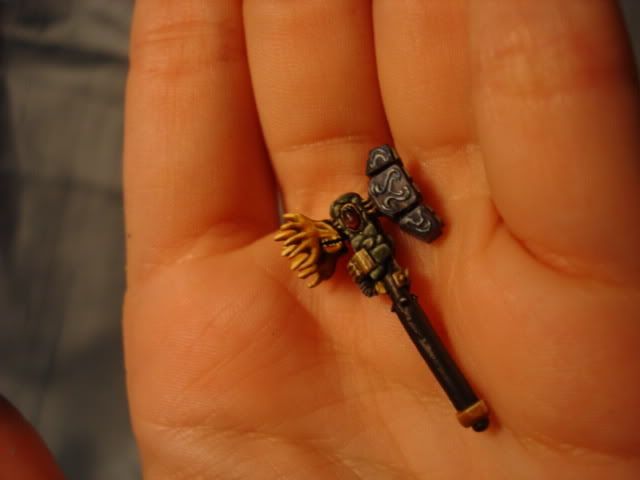 We also have a dragon rhino armor and door kit: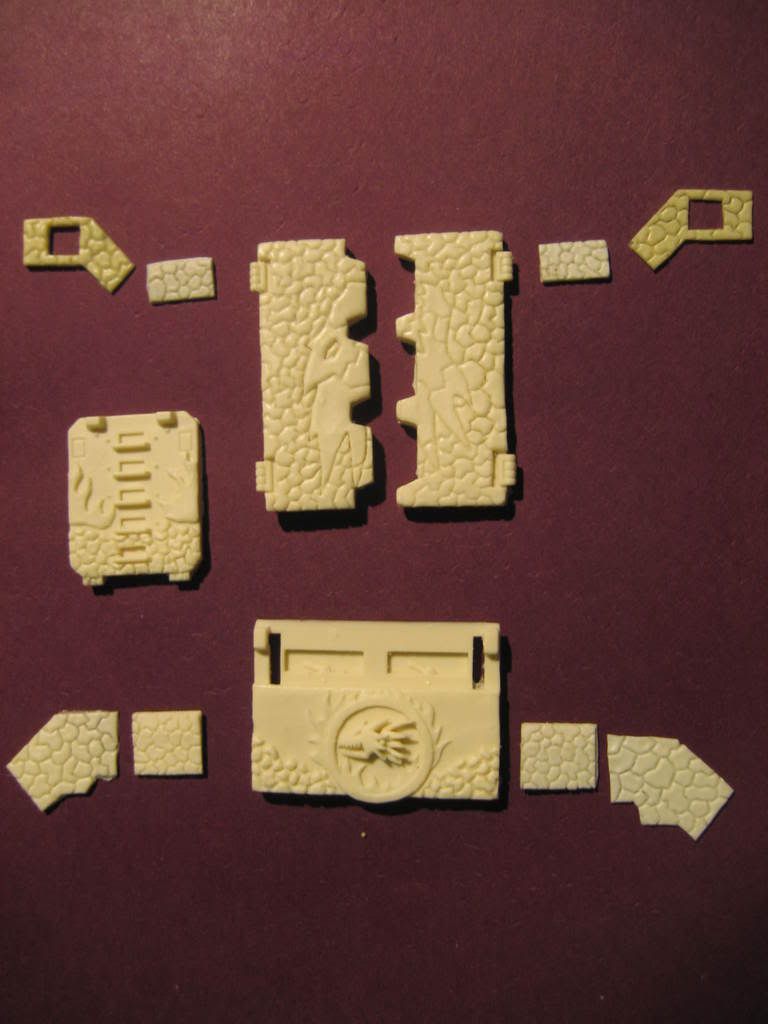 Our new Flaming Fist Pads can be used for Iron Fist, Crimson Fist, Imperial Fist, ETC
Power Armor Size on left, Terminator on the Right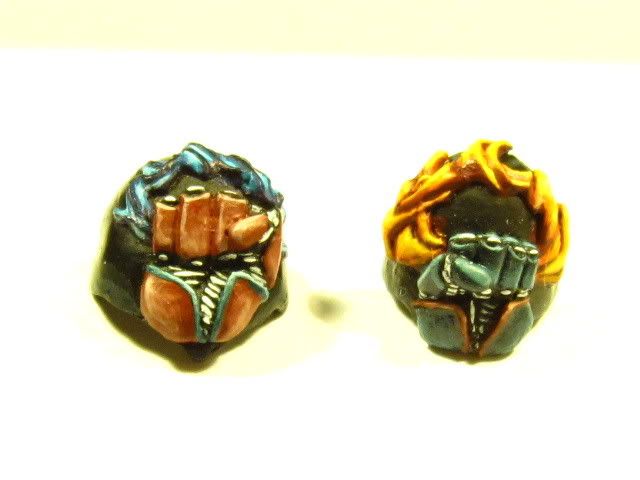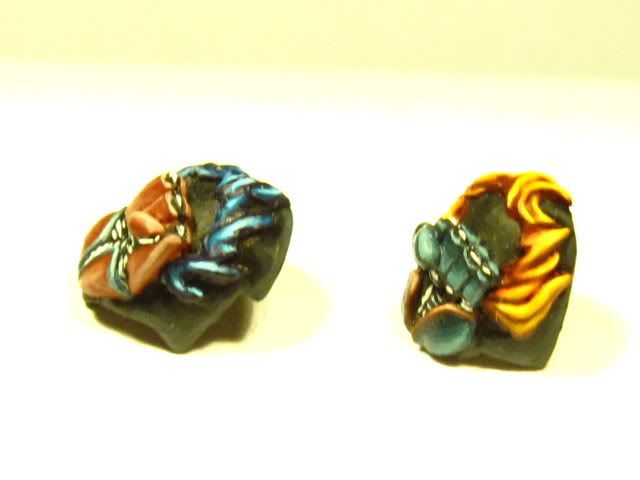 Next up is our newer snake or Iron Snakes shoulder pad line, weve taken the greek idea and added chains on the edges of the pads, available in terminator or power armor size:
Terminator A
Terminator B
Power armor
Last but not least is our Chalice pad that can be used as Soul Drinkers or even Blood Angels second founding chapter, again available in terminator or power armor size:
Power armor on the left, terminator on the right
StarFox or Space Wolf founding, available in terminator or power armor size:
Terminator
Power Armor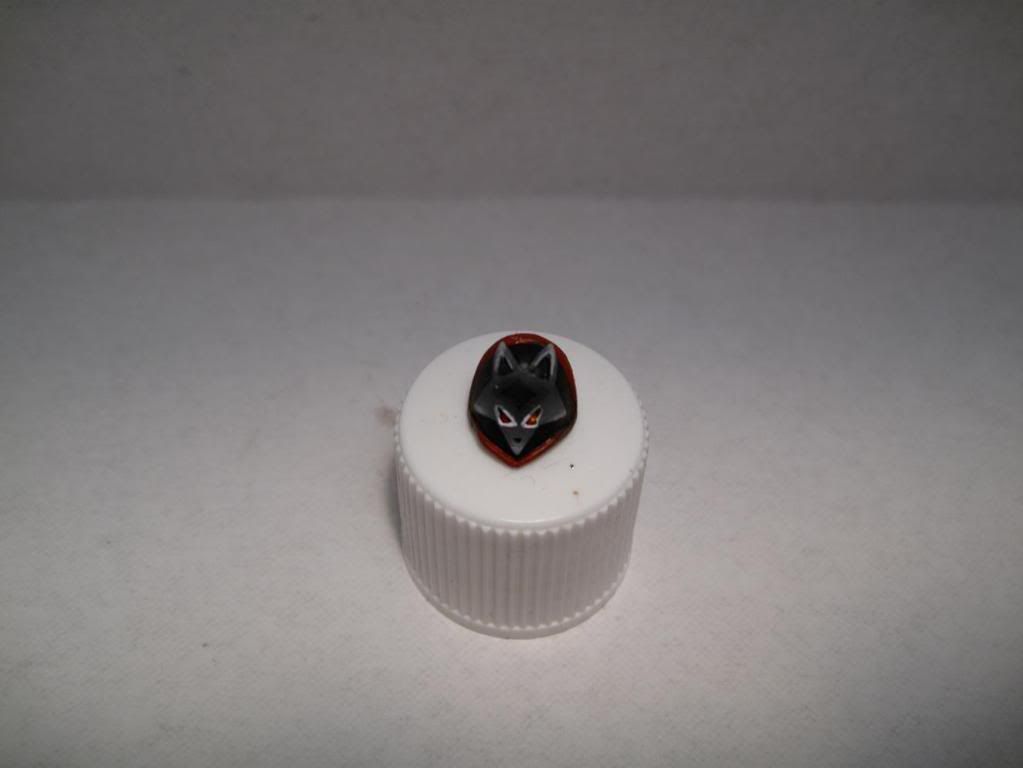 An "I" pad that can be used as the Squad 1 or "I" for imperial or inquisition, only available in power armor size: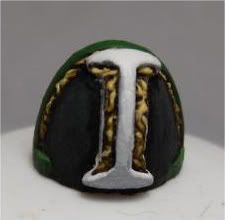 Deathwatch or Dark Angel type pads, with lots of small detail - power armor:
Our upcoming Shield Line - fit fantasy or Space Marine size figures (will be 1.50 each)
Dragon - Salamander Shields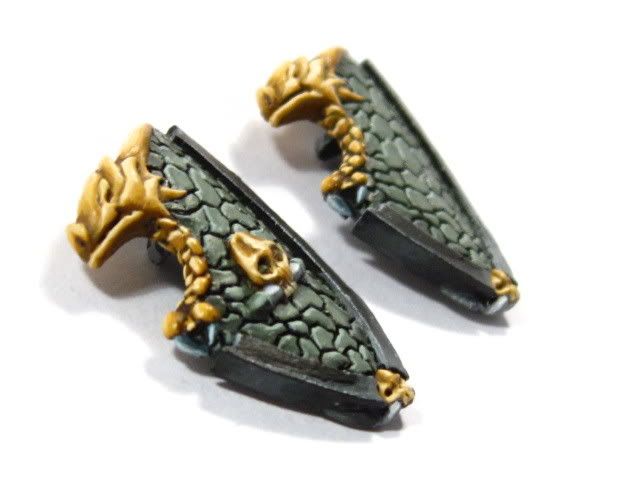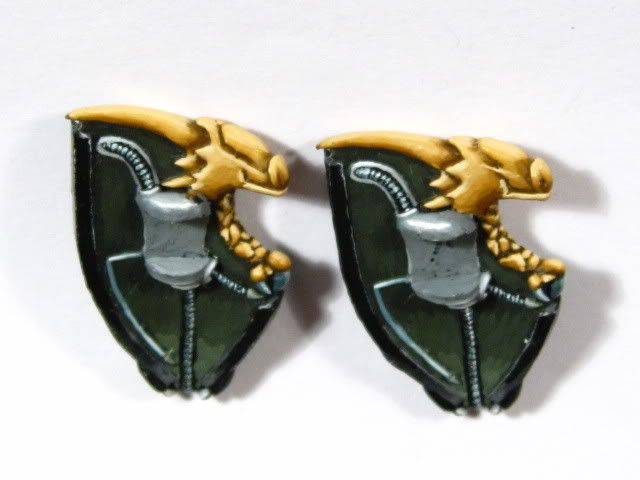 Eagle Shields (great for High Elves):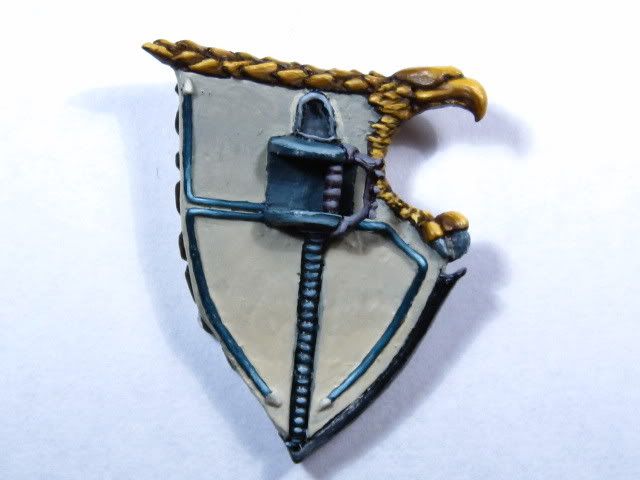 We can do custom designs, but there is a cost for the time to sculpt and mold creation.
Anyone serious about custom chapter pads, you can expect to spend about $130 for the sculpting, the mold making and then you have to pay for the pads themselves.
Our website in progress is Chapterhousestudios.com or .net
Please feel free to email me with any questions and order request-
droppods@verizon.net
Thanks!
Nick