This has now sold! Thanks for looking
Original post:
I have the following 5 lots for Kings of War, asking $75 each plus $10 shipping no matter how many lots you buy. If you want them all, I'll toss in one for free (so $300 for everything shown below!!!)
You can click on each image to see a much larger version in the Dakka gallery, or go to this link to see a folder of full-size pics of all the lots together:
https://drive.google.com/open?id=1-dZ68 ... YqEpqe3iNc
Lot 1: Monster on 80x100mm base, along with awesome counts-as harpies made with flying squigs: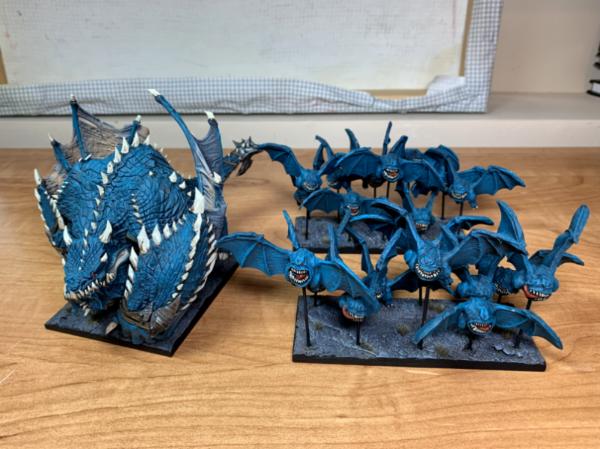 Lot 2: Warmachines! Every KoW player's dream, unmanned warmachines that can be plugged into any army. Also a chariot / mincer on 50x100mm base: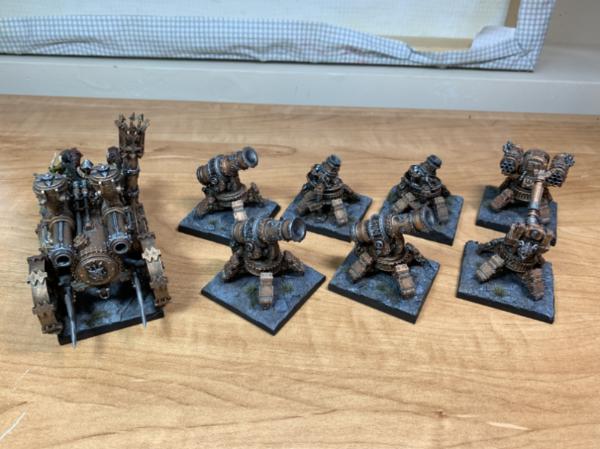 Lot 3: Giant Golem on 75x75mm base, and two units of Lesser Golems. Extremely intimidating on the battlefield!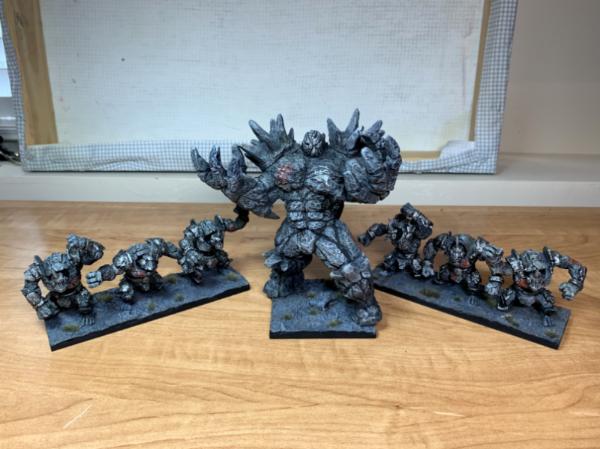 Lot 4: This lot is specific to Abyssal Dwarfs, and includes a unit of Abyssal Grotesques (although there are 10 on the base, the base size is for the large cavalry unit), a Supreme Iron-caster on Great Winged Halfbreed, an Abyssal Halfbreed Champion, two Dragon Fire-teams, and two heroes: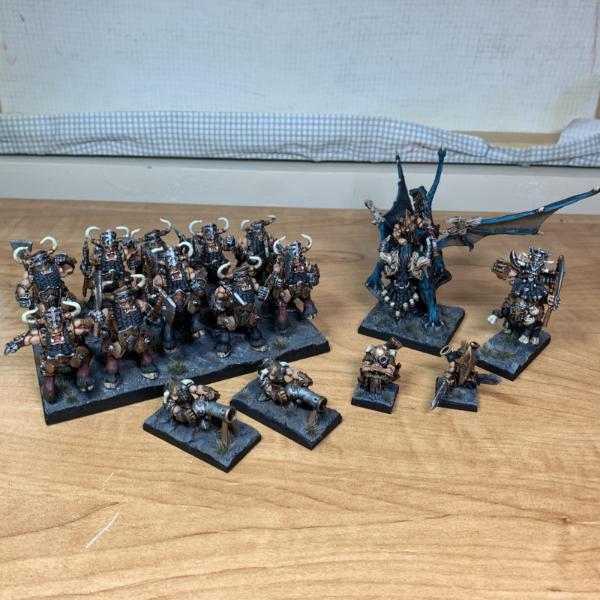 Lot 5: Horde of goblin archers (using the awesome Hobgoblins from Heresy Miniatures), two chaff units (counts-as Mawbeast packs), and a few heroes. Fantastic for allying in some goblins to your main force!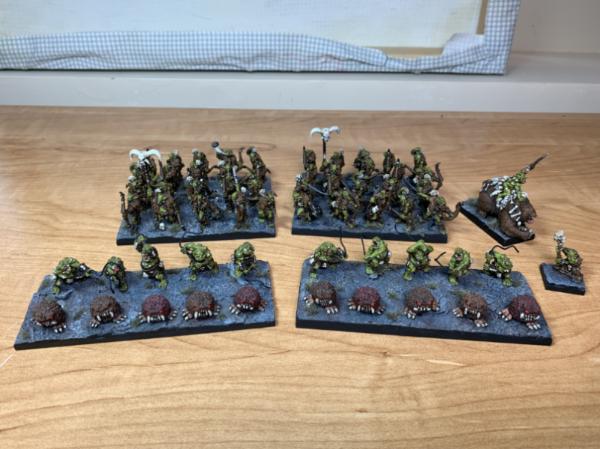 Please click on the link at the top of this post to see huge pics of everything, and note there is some slight damage to a few units from shipping from the commission painter to me (not from use).
Please give them a good home :) and PM me with any offers or questions. I need to sell all this by tomorrow, so if you're interested jump on it - I'll also be posting it to some facebook groups and don't expect this to last long!