Recently I have gotten into the Historical aspect of wargaming, specifically French World War 2 (early war). I have thoroughly enjoyed the hobby so far, though there have been some updates and corrections that needed to be made to some of the tanks. Here's some of the work I have completed so far;
SOMUA S-35.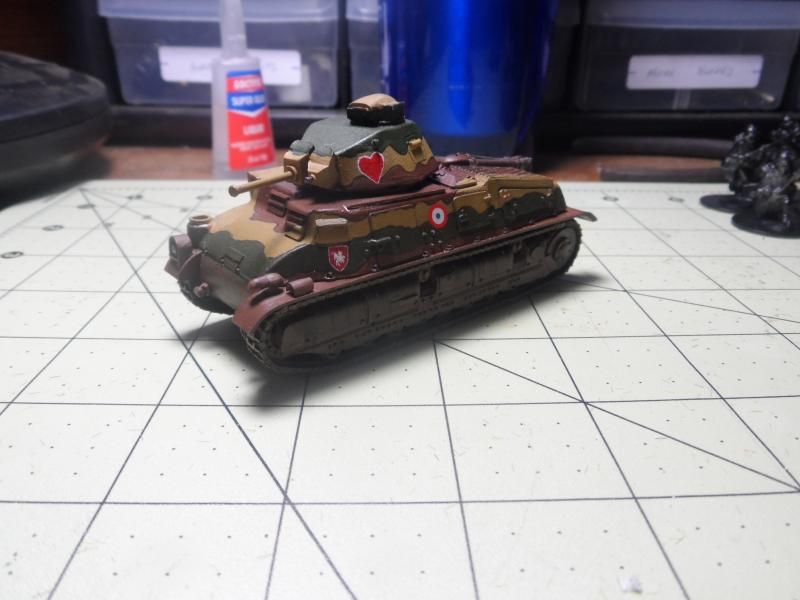 This model was very nice in the fact that it had the correct engine grills, the turret was correct, and it was pretty accurate. However, I needed to add a headlight to the right fender, as well as the low-light headlight and horn on the right. And unfortunately with the exception of French roundels, there are no markings for them, so I had to paint my own.
Mle SA 37 47 mm Anti-tank gun.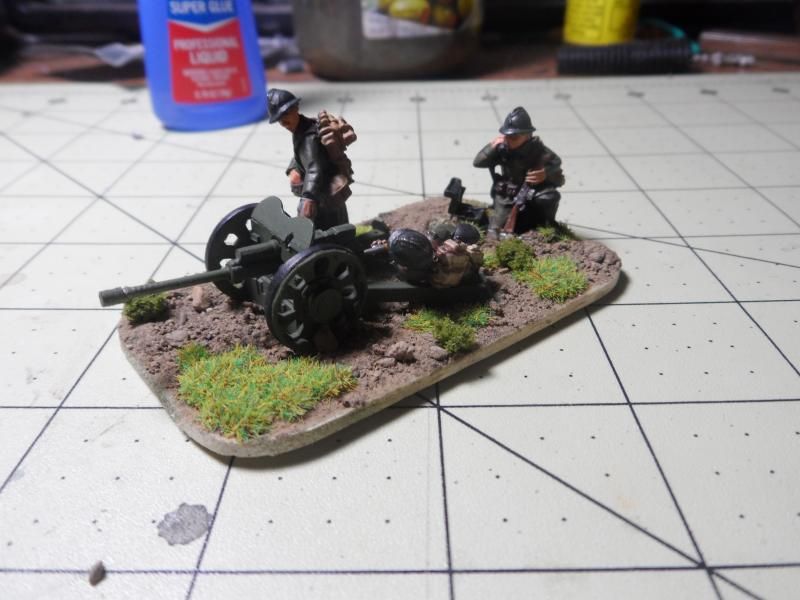 This model had to be scratch built as there is no example out there right now. I will most likely go back and re-work the mantlet and breach, as it is horribly inaccurate, but for a quick stop-gap for a tournament it will do.
Renault R-35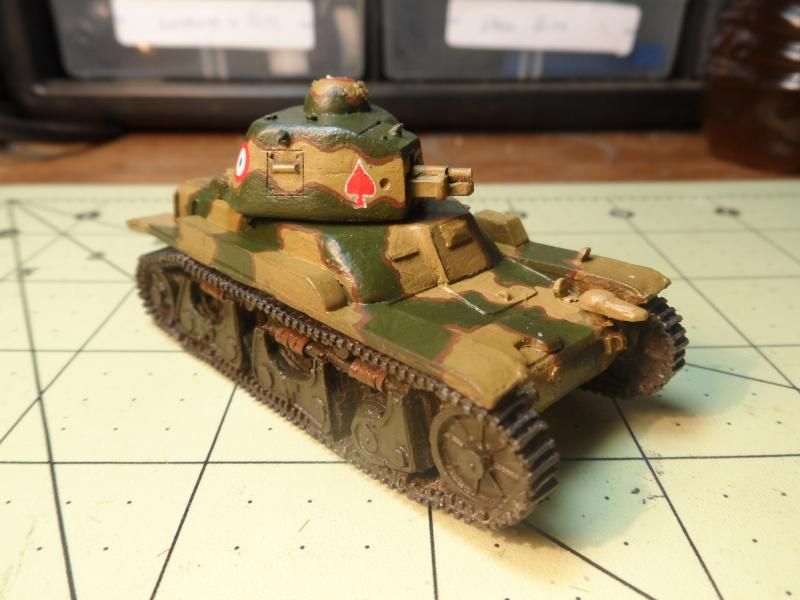 This kit, while nice, has a few inaccuracies that needed addressed. The ones that I addressed were the tracks being narrowed down, as they stuck out to far from under the fenders, the hoist hooks are missing on the main turret (though strangely enough the ones for the commanders cupola were present), and there are no headlights on the model. So a quick fix and some sanding finished it.
The Loraine L-38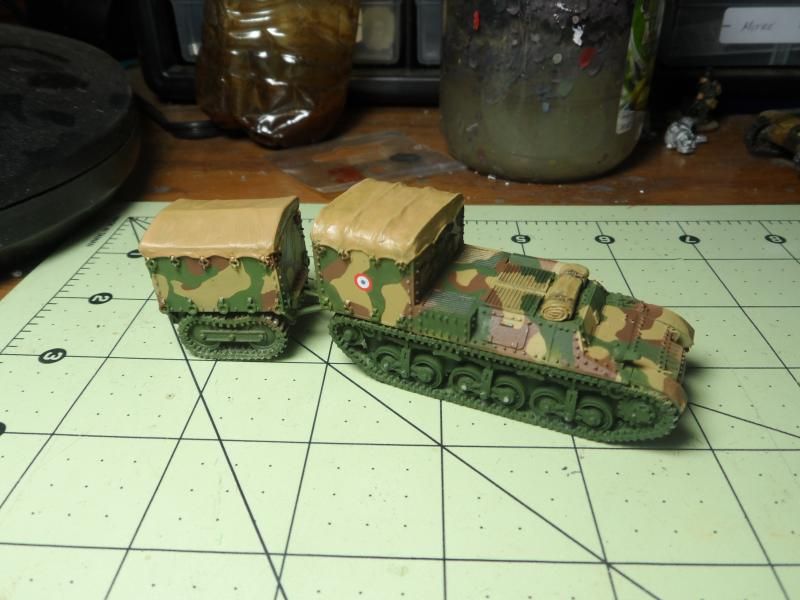 This is a transport for Portes Dragoons, and what a kit. All the little features were added to the model, and was a very easy kit to assemble. My only complaint is that the tow hook for the passenger trailer is white metal, and you have to cut it to attach the trailer. I ended up basing this after the image was taken to keep it from breaking.
I will post more on here shortly on the infantry aspect of the army, and have some shots of the whole army at 1000 points. This army has so far been a ball to paint, and the best part of the Early War models is the individuality of the camo schemes on the models (for instance some of the Char B-1's were painted by impressionists artists, so it would not be a stretch to paint a woodland scene on the sides of one).