6 Star Fleet Battles ships I got from a friend of mine. Forgot when I gve them to him, or even why.
Romulans in the back row.
1 Sparrowhawk, 1 War Eagle, 1 Firehawk, 1 Battlehawk.
Klingons in the front row.
1 C8 Dreadnaught, 1 D7 Battlecruiser.
The 4 models in the back were one piece models, so no assembly required.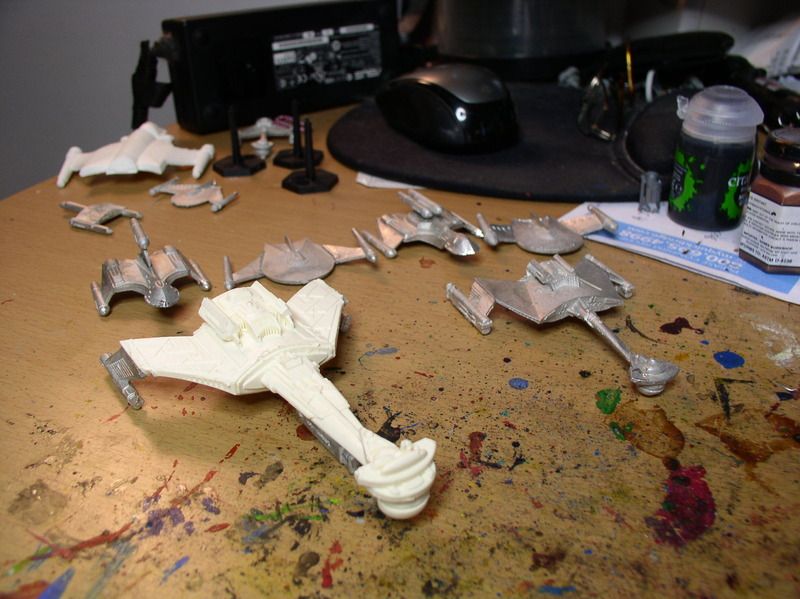 And now I recall why I disliked building the models and. They're lead and bend easily. The resin one is even worse. I have to heat it up to reshape it.
Superglue on my fingers. Fingers stuck to the model and the pieces still not holding together.
6 models, 6 points. The 2 Klingon ships are bigger, but were only 3 or 4 pieces.