Good day Bartertown!
A few weeks ago, my brother-in-law got diagnosed with a severe case of Acute Myeloid Leukemia, the type of which your blood looks like water with nothing inside. He went from being tired to "We don't know when you can get out of the hospital" in two hours… that's a life changing situation. As family, we support him, his wife and their 3 kids as much as we can.
In a bigger picture, we searched for ways to support the fight against cancer in a more general way. As some of you may know, my wife and I are Neuroscientists and we worked in an academic setting where our funding depended largely on federal money, but also with the support of foundations that run fundraisers in various ways year long (in our case, Christopher Reeves' and Craig Nielsen).
So we decided to participate in the "Light the Night" march event organized by the Leukemia and Lymphoma Society. A good part of the money raised goes to research programs across the globe as well as patient supports within hospitals.
Since we're kind of an international family, we will be participating in 2 events: one in Montreal, QC on October 15th and a second one in Philadelphia, PA on October 22nd.
So what does this mean?
The answer is a charity raffle organized here on Bartertown to support both events! The idea is kind of simple. For every 5$ you donate to the fundraiser, you get a ticket. On October 15th, I'll draw a number of tickets equivalent to the number of prizes available.
As of right now, the prizes include: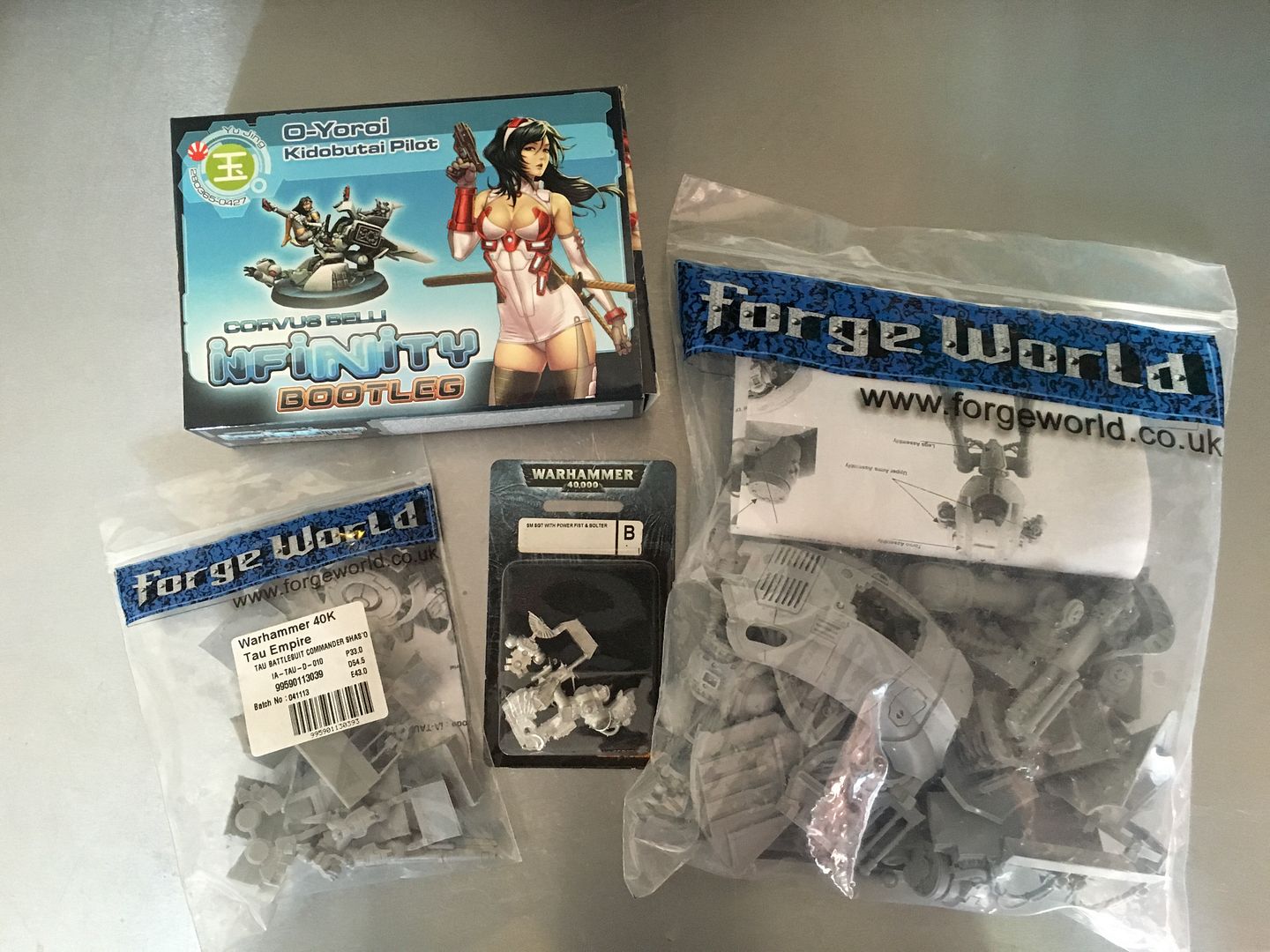 - A NIB Forgeworld Cerastus Knight Archeon
- A NIB Forgeworld Tau Commander Shas'o R'alai with Drones
- A NIB 2008 Limted Edition Web Space Marine Sergeant.
- A NIB Corvus Belli BootLeg O-Yoroi Pilot.
*Please note that as of today, the prizes come from my personal collection. If you own a business and wants to support us, feel free to contact me to discuss it. Also, if your company has a gift matching policy, please don't hesitate to contact them.
How to Participate:
1. Make a Donation.
For the Canadian Event:
https://secure.e2rm.com/registrant/Fund ... ID=3545176
For the US event:
http://pages.lightthenight.org/epa/Phi16/TeamMooseo
*You can make a donation to any of those, or to both, but since we're supporting both the Canadian and the US Societies, we had to run 2 fundraisers.
2. Send me a PM through Bartertown.
-Let me know your name and the amount of your donation. In the name of fairness, anonymous donation will not be possible as I will have no way to verify it.
3. October 15th, I will let my kids draw the names of the winners and announce it on Bartertown.
- I will contact the lucky ones for shipping details. You don't have to be in Canada or in the US to participate, I will ship worldwide.
One last thing, let's say we reached a 1000$ in donation, I'll be adding more prizes, like a sealed NIB out of production Land Raider!
If you have any questions or concerns please let me know.
Thanks in advance for your support!
Julien