Hi all.
I have a lot of Dungeons and Dragons 5th Edition items. All are in New or Like New condition.
One blank card from the Cleric Deck was used to write a spell. The Xanathar's Guide and cards were looked through. The Player's Handbook was used several time. Other than that, everything is new.
Player's Handbook
Dungeon Master's Guide
Xanathar's Guide to Everything
Dungeon Master's Screen Reincarnated
Monster Cards Challenge 0-5
Monster Cards Challenge 6-16
Spellbook Cards: Druid
Spellbook Cards: Arcane
Spellbook Cards: Cleric
Spellbook Cards: Bard
Spellbook Cards: Ranger
Spellbook Cards: Martial Powers & Races
Spellbook Cards: Xanathar's Guide to Everything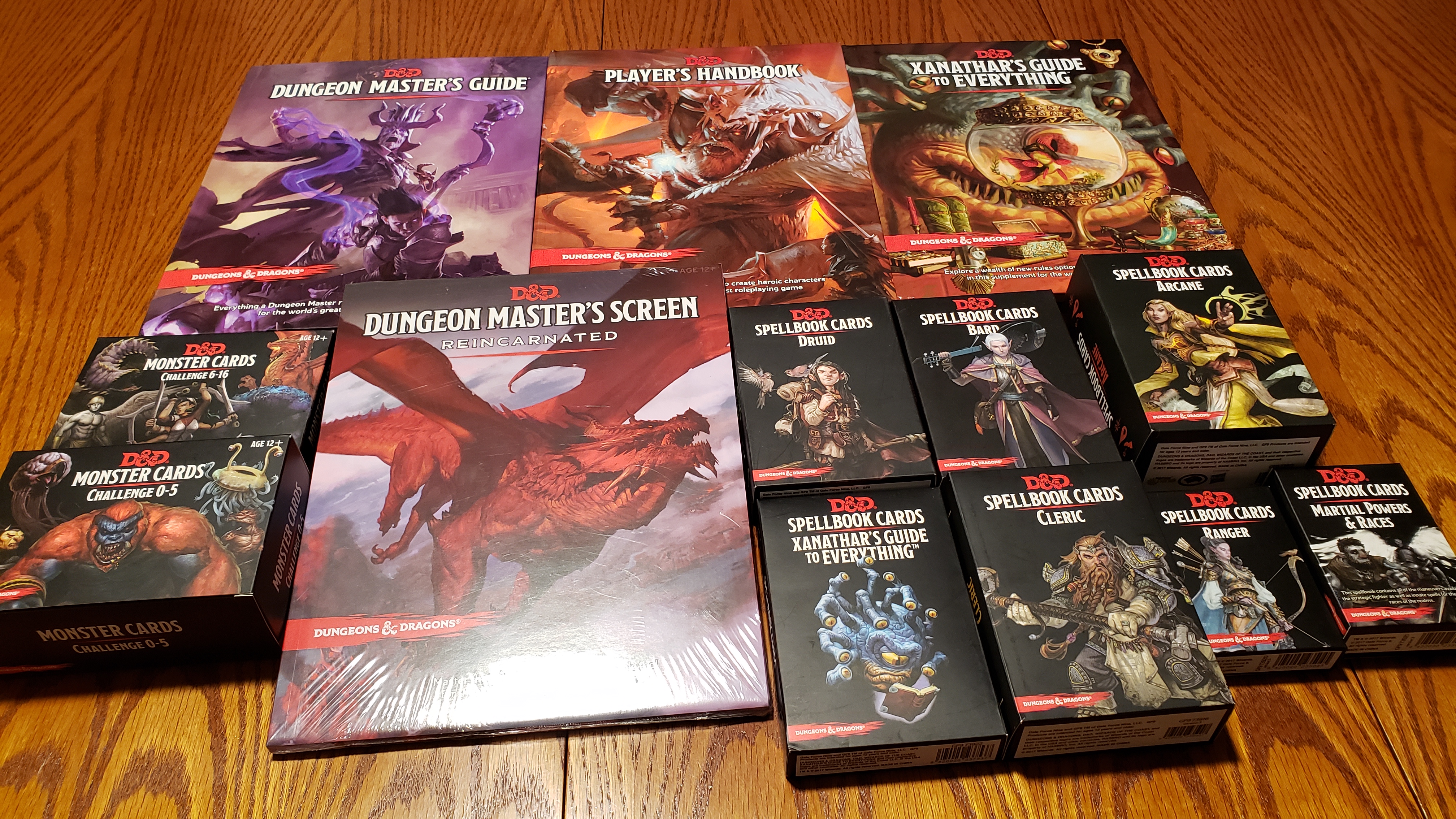 Wants
$$$ - PayPal or money order is always welcome
Board Games - I have lots but also want lots so try me
My profile on BGG so you can have an idea of what games I have or may want. Please note my wants list is certainly not complete, so feel free to make board game trade offers even if it is not on the wants list.
https://boardgamegeek.com/user/csardone
Champions RPG
Star Wars FFG RPGs
WEG D6 Star Wars RPG
Traveller 2nd Edition
Video card for computer (Nothing super old, but I am also not expecting a 2080ti)
RC Cars
Rock Band Guitar for Xbox
Thanks everyone.