Oi Btown,
For that last 2 years or so, i digged old Rogue Trader models, espacially the Marines' ones. Firstly as a reminder how how fun the game used to be (i'm not saying it's no fun anymore, just different) and also how kitch the universe and the models were. Almost 24 years after RT, i'm still in love with those models, even if i know they are nowhere near what GW and FW can produce now in terms of quality and sculpts. So here's the project, the long one as i paint rarely and play even more rarely. the goal was to get a copy of every model produced during the RT era. i already owned when i started a good chuck of them, i'm know around the 95% mark completed. Then the goal moved towards putting an army with those models (legal for V.5)...
here are the pics, excuse the bad pictures, photographs and tabletop design...

Tactical Terminators
Sternguard Veterans with Epistolary
and their Rhino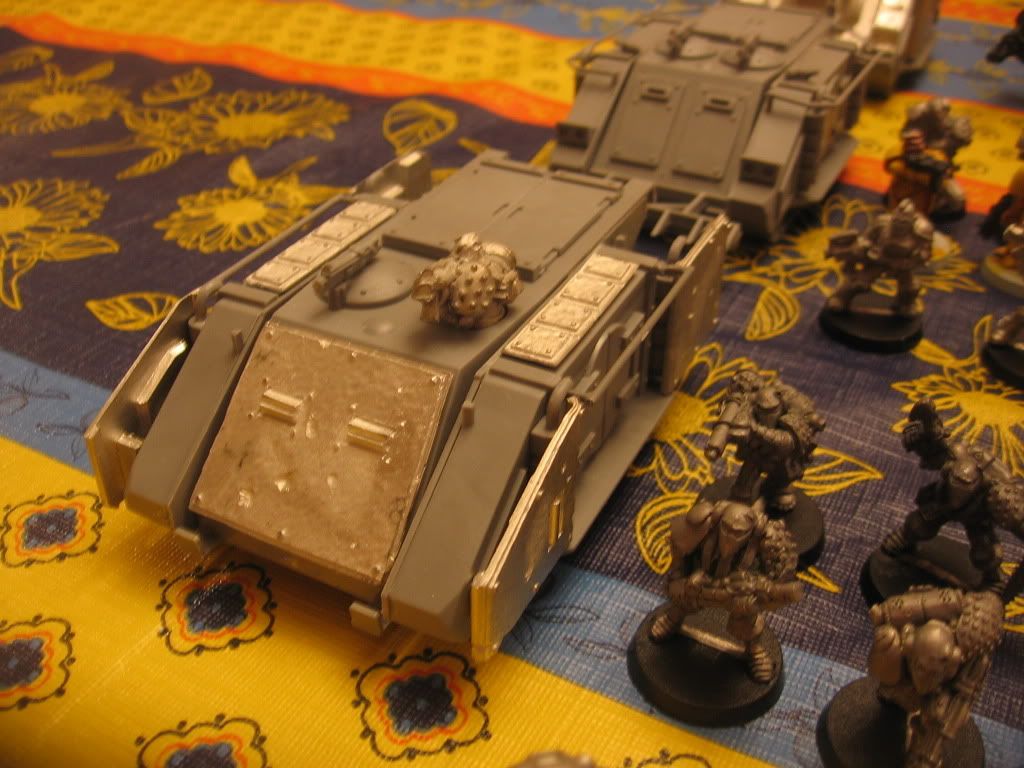 Captain and Scouts
First Tactical Squad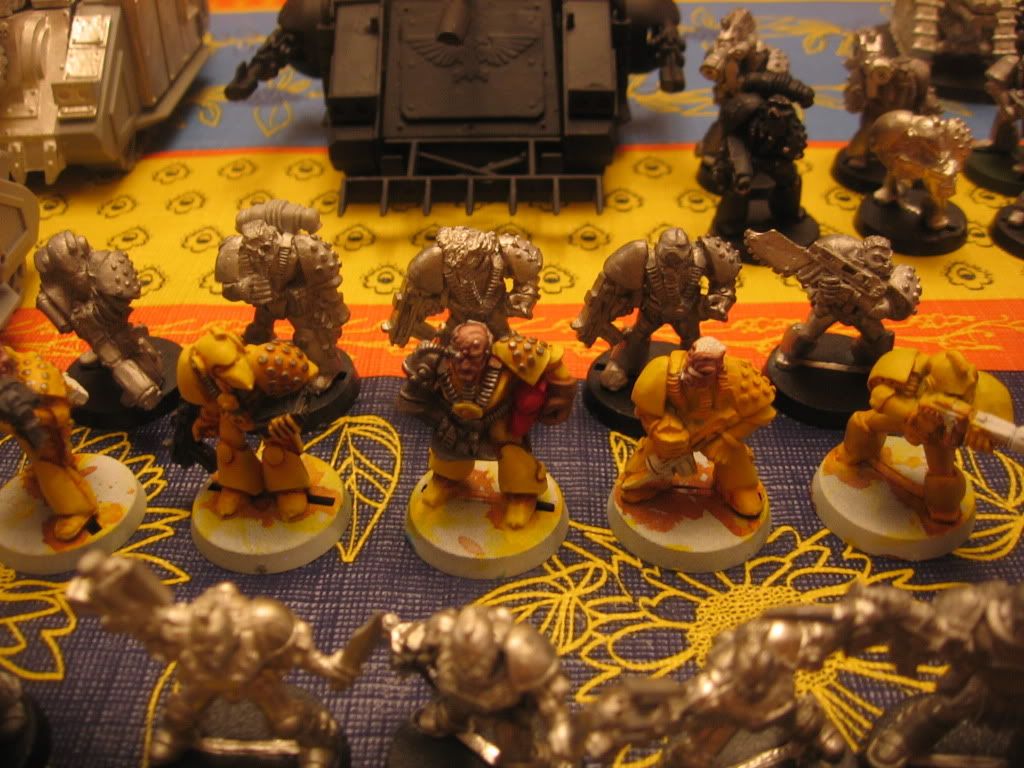 Assault Terminators
Chaplain and Casulaties
Assault Squad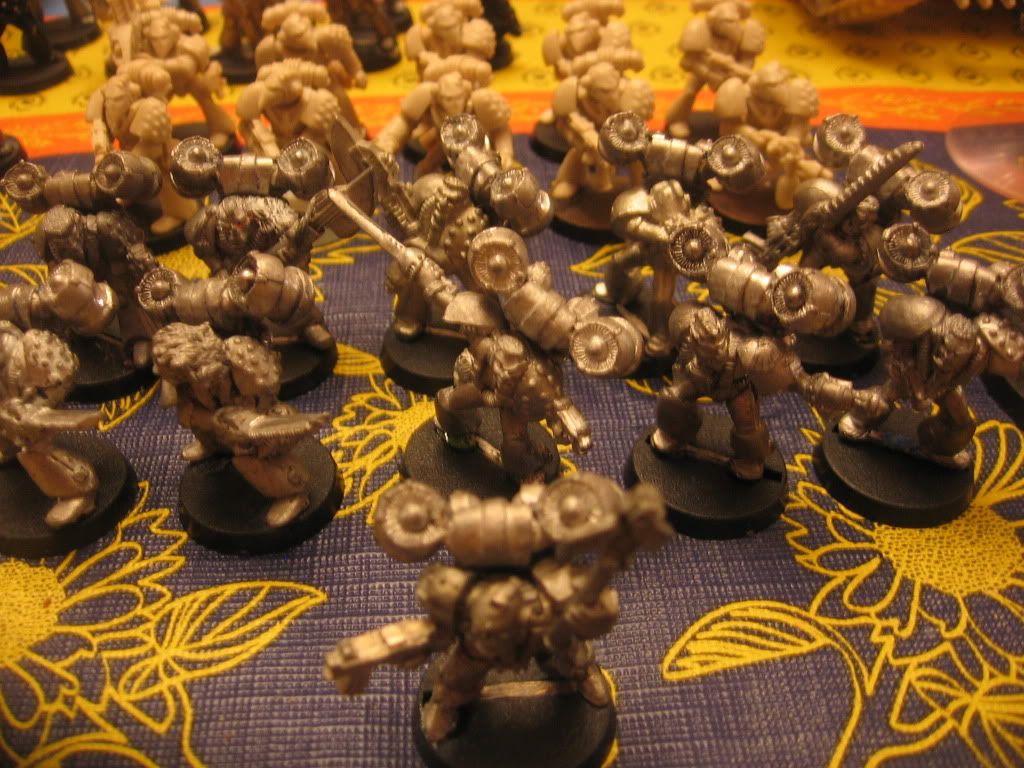 Second Tactical Squad
Devastator Squad
Rapier
- count as Thunderfire, i do have a Thuddgun, but i'd prefer the rapier model for the 'count as'
Bike Squadron
Attack Bike Squadron
Land Speeder

First Tactical Rhino, Vindicator and Predator

Dreadnought
Land Raider
I started to paint them as Imperial Fists, as i want them to be one of the first legions and flashy enough. problem, painting yellow is more than a pain.
here's the test model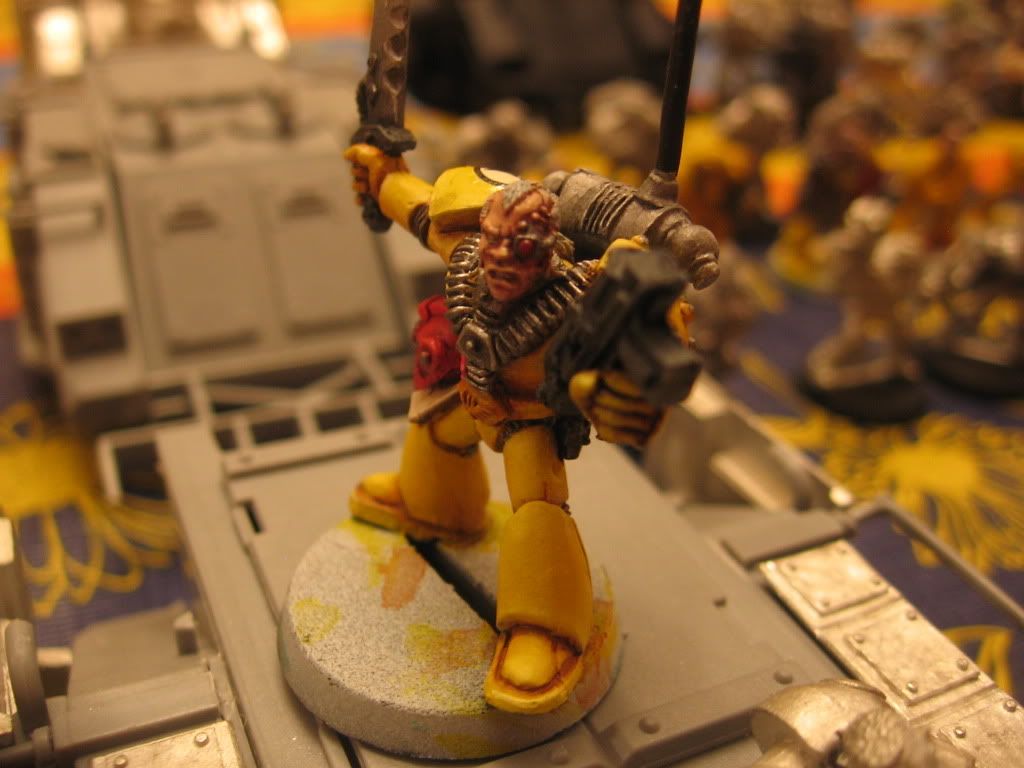 so i might strip the 6 models i started and do something different, maybe a pre-heresy paint scheme (luna wolves?)
in anycase i got still a large amount of models the clean up and add in the army, as well as a second land Raider still on sprue (not sure about assembly it, i'm better keep it in that shape, put it under glass and hang it up in the office...)
also i'd like to thank all the people here that help me getting some old stuff in recent trades (got a Sensei recently, yeah!)
More to come as i continue to strip and repair as i go.
Cheers
J.
PS: i realized as i was typing that the models are old enough to drink beer in the US...made my day...)