Hello,
I have a X-wing lot for sale, $300 shipped (in US). I'm not looking to part out, and the foam is included. Most of the ships have never seen the table, and their cards have been sleeved. All ships will come with all cards and tokens they retailed with. The lot contains:
Acrylic movement templates
SCUM:
Mist Hunter (NIB)
Hound's Tooth
IG-2000 (×2)
StarViper
M3-A Intercepter
Most Wanted Expansion
IMPERIAL:
Inquisitor's Tie (NIB)
Tie Fighter (×6) 4 from Starter Sets
VT-49 Decimator
Tie Advanced (w/cards from Imperial Raider)
Tie Advanced
Slave 1
Lambda-class Shuttle
Tie Interceptor
Tie Fighter FO (×2) from Starter Set
Tie Bomber
Tie Defender
Tie Phantom
Imperial Aces Expansion
REBELS:
HWK-290
B-wing
B-wing (modified w/ magnet)
Z-95 Headhunter
X-wing (×3) 2 from Starter Set
Millennium Falcon
YT-2400
T-70 X-wing (from Starter Set)
Y-wing
E-wing
Rebel Aces Expansion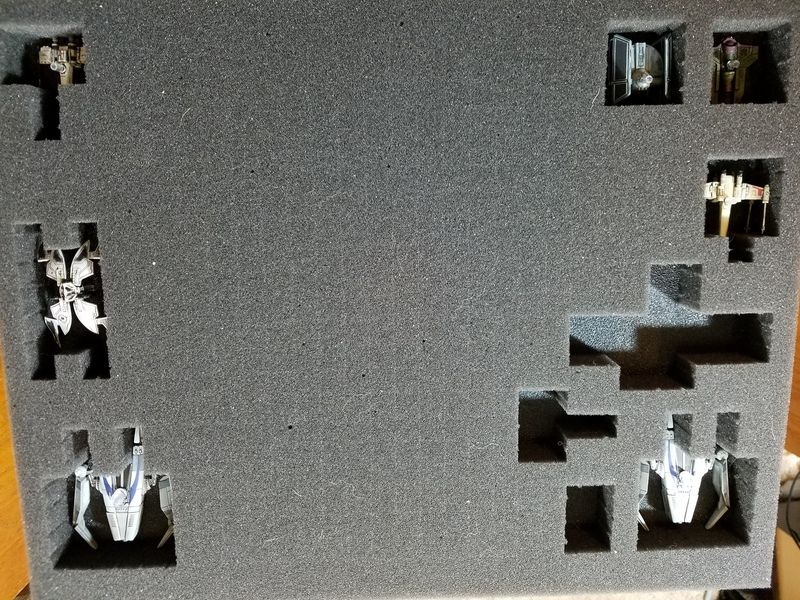 The lot will also include a damage deck, promo items, and the asteroid/debris counters from the Starter Sets. $300 shipped (in US). If you have any questions, please ask.
Joe-