I have the following up for sale first and sales/trade down below. Please note that everything has a picture so please look at them before making any inquiries.
Fully Painted Dark Elf Army:
Asking for $300 Shipped ... no trades. Buyer pays first irregardless of rating.
Converted Mounted Sorceress
Converted Mounted Lord
Converted Mounted BSB
2 Converted Nobles on Dark Pegasi
20 Dark Riders (3 commands)
9 Warlocks
10 Witch Elves (Command)
9 Converted Shades
4 RBTs with Crew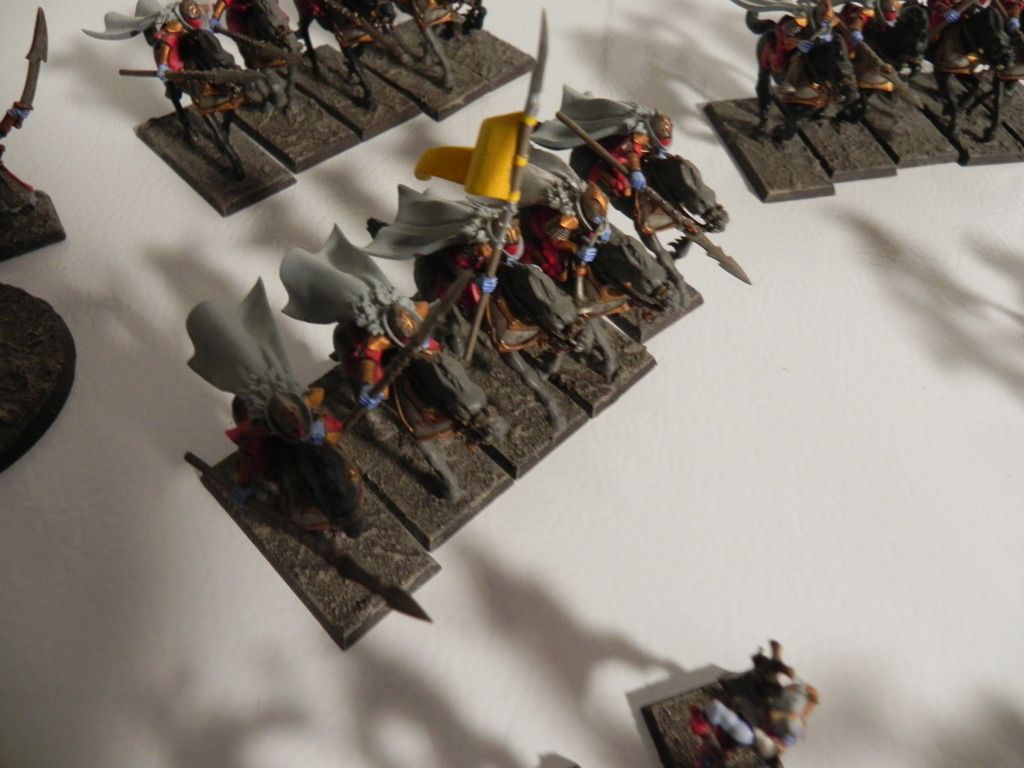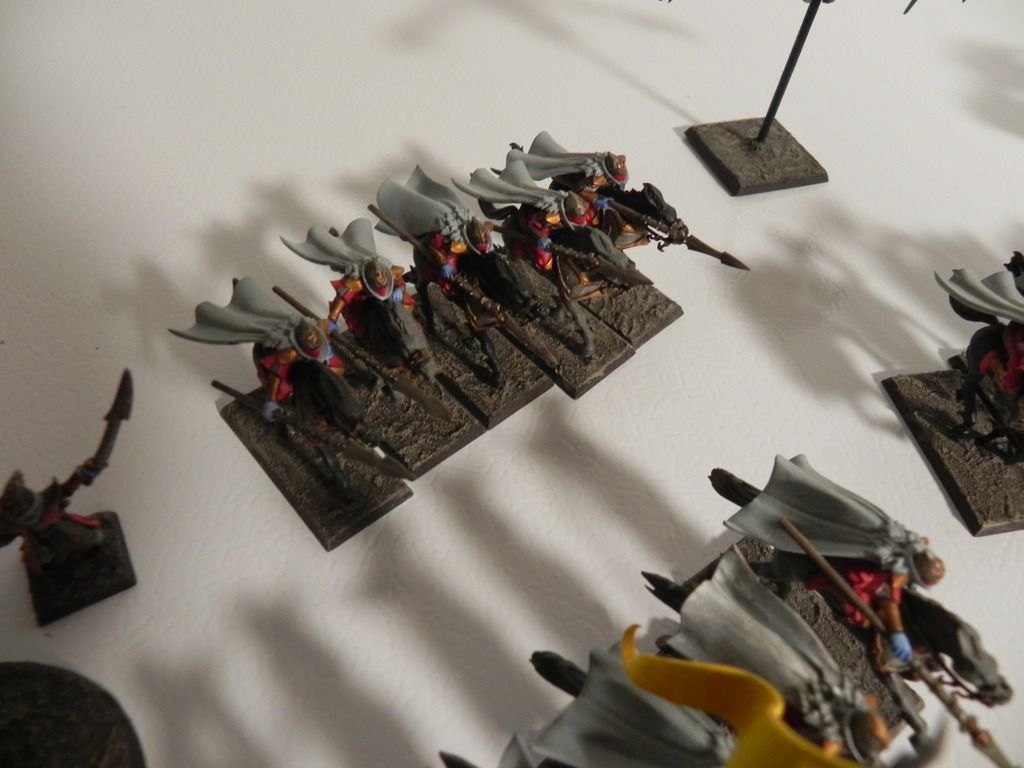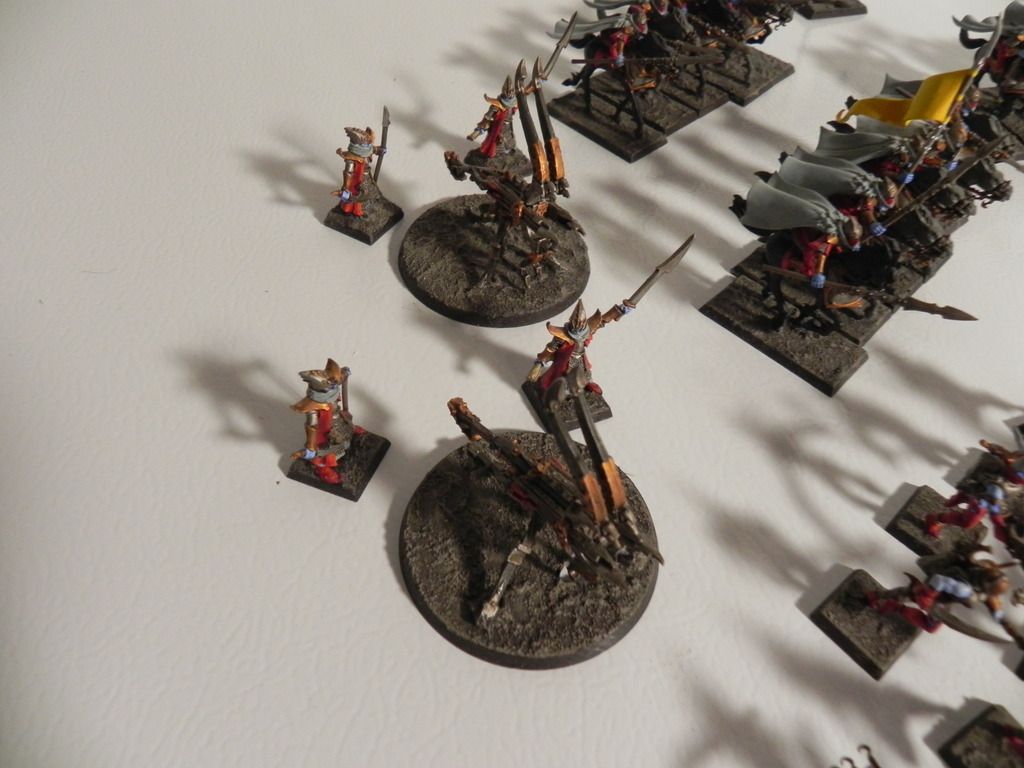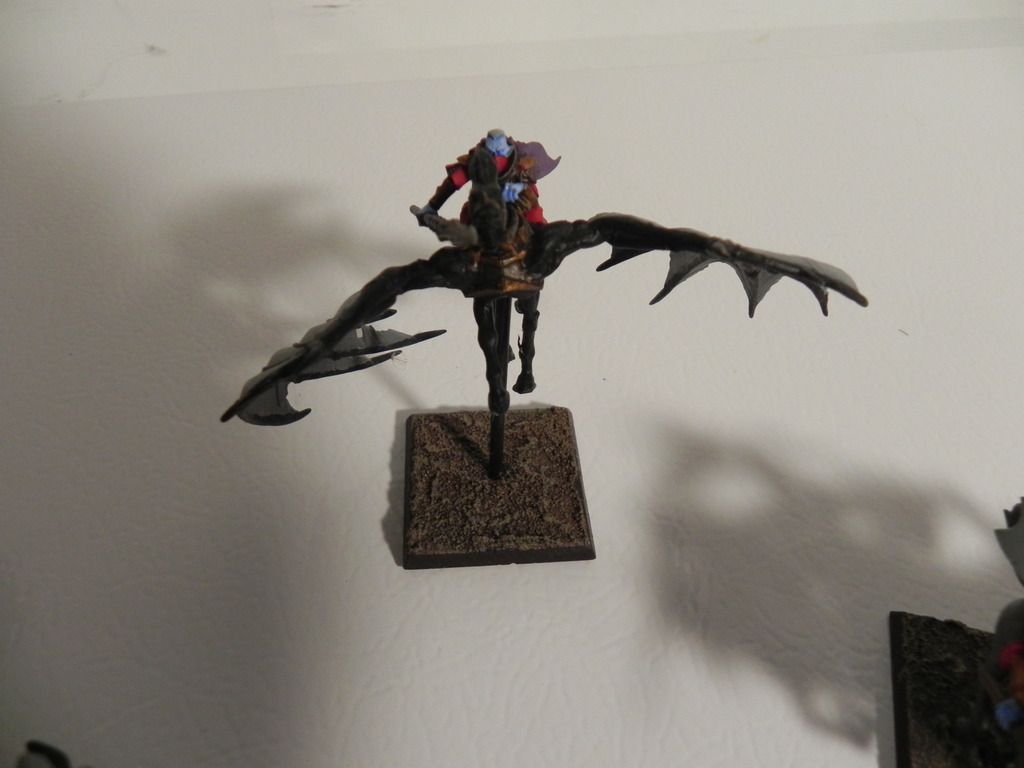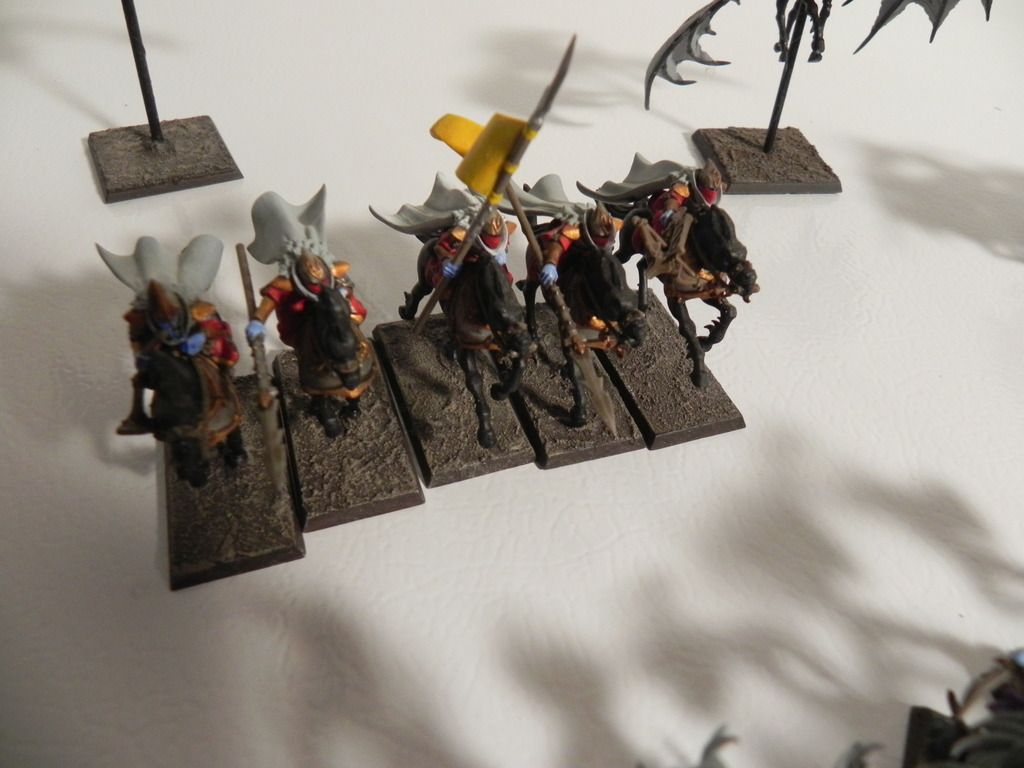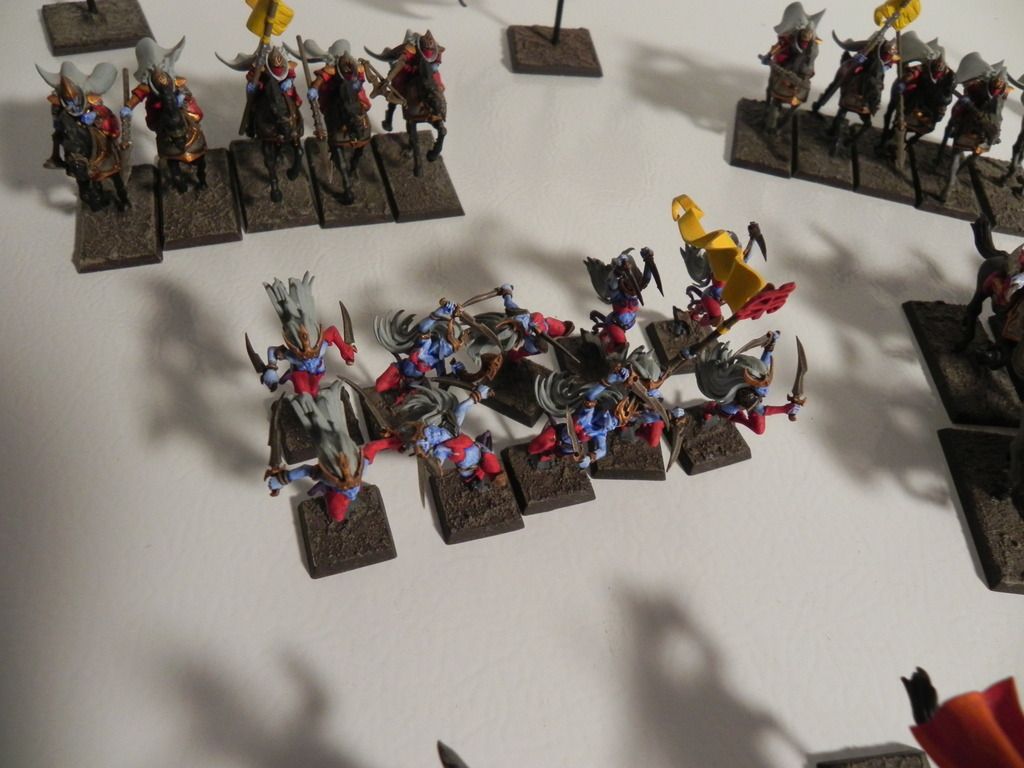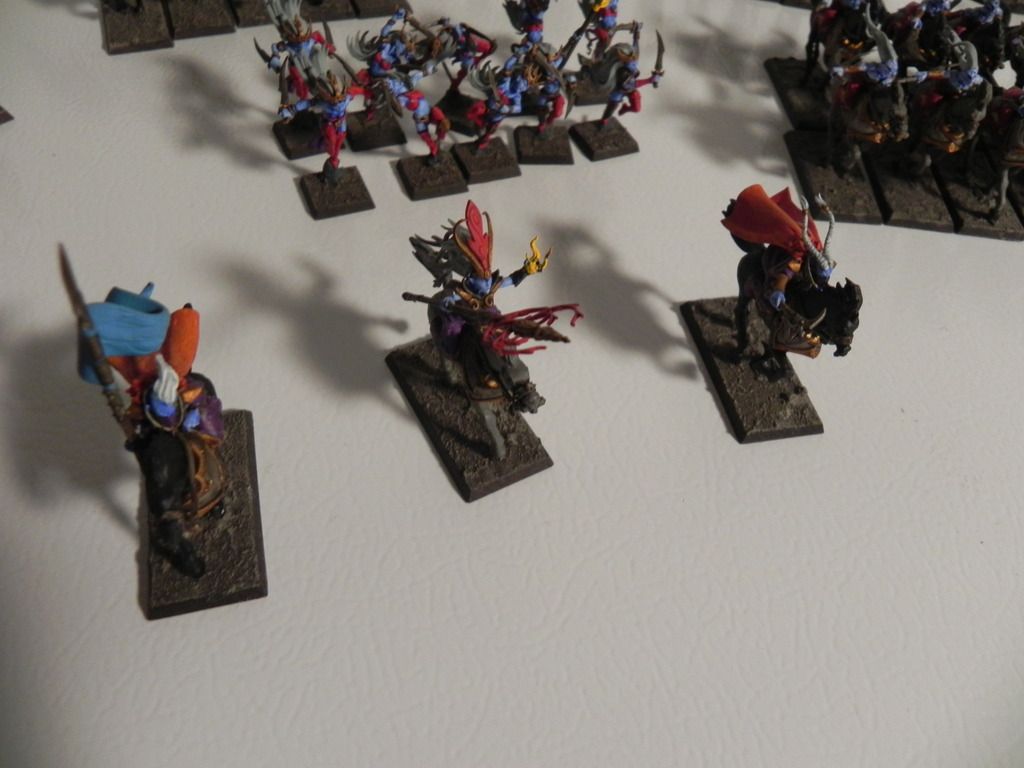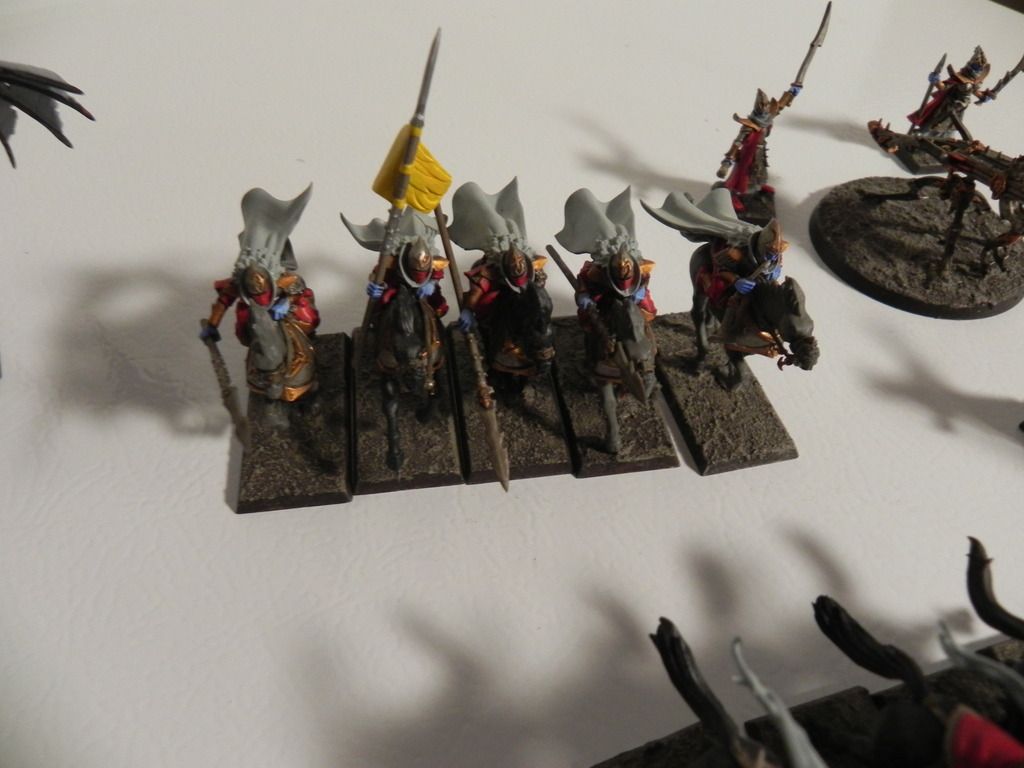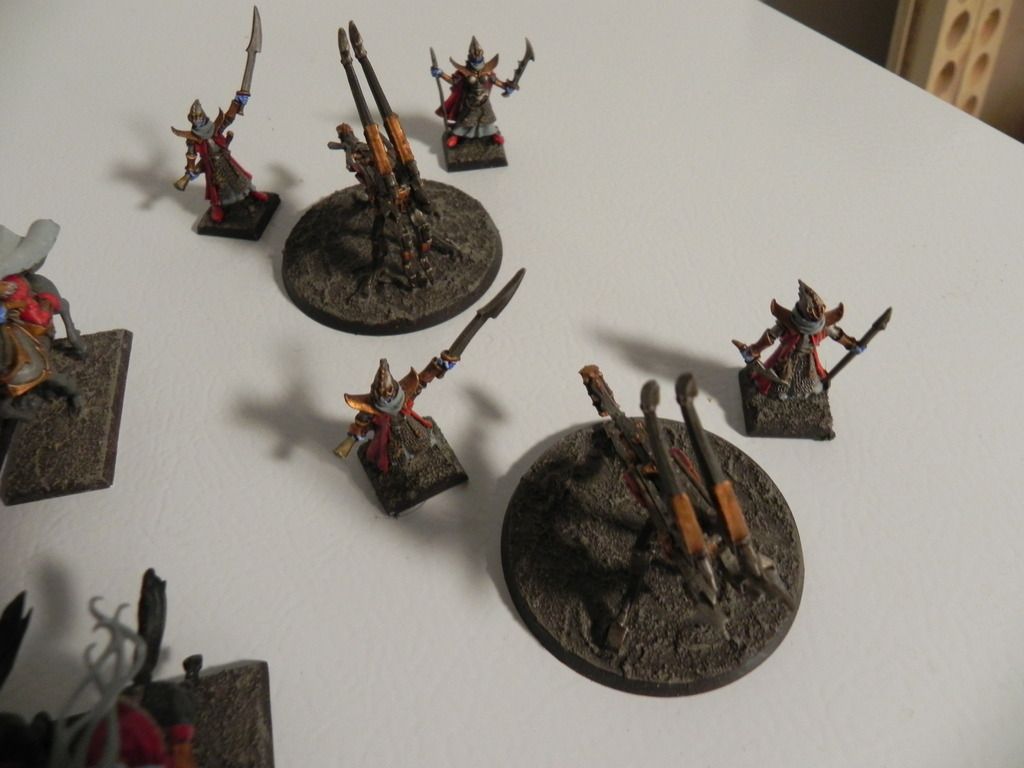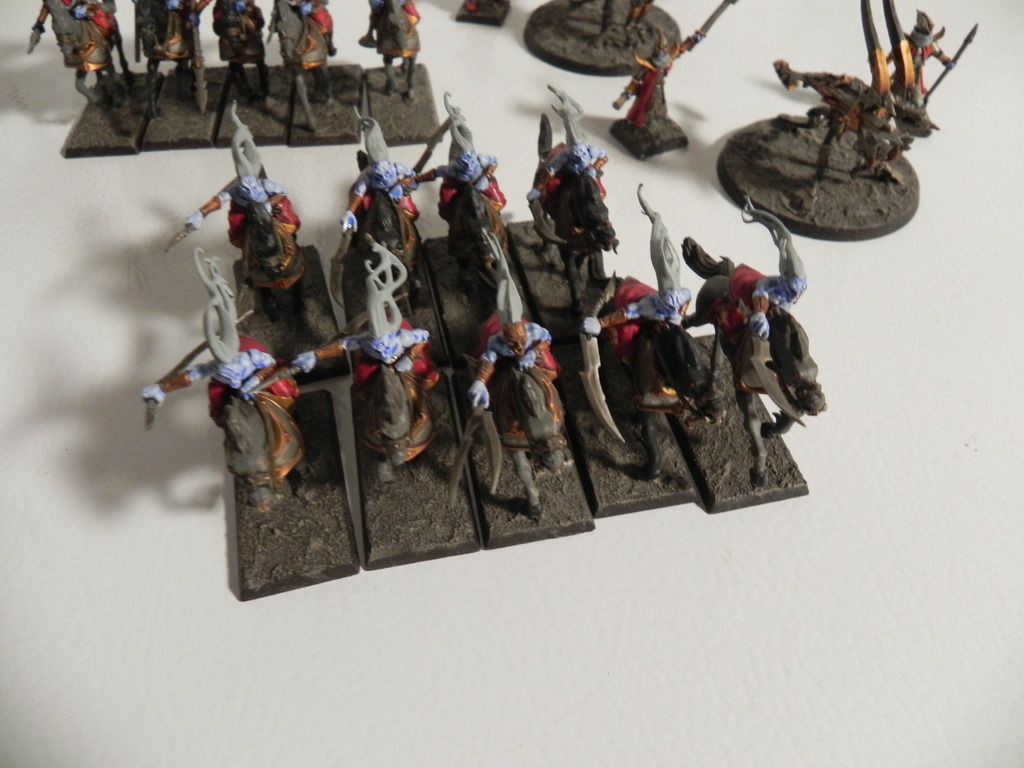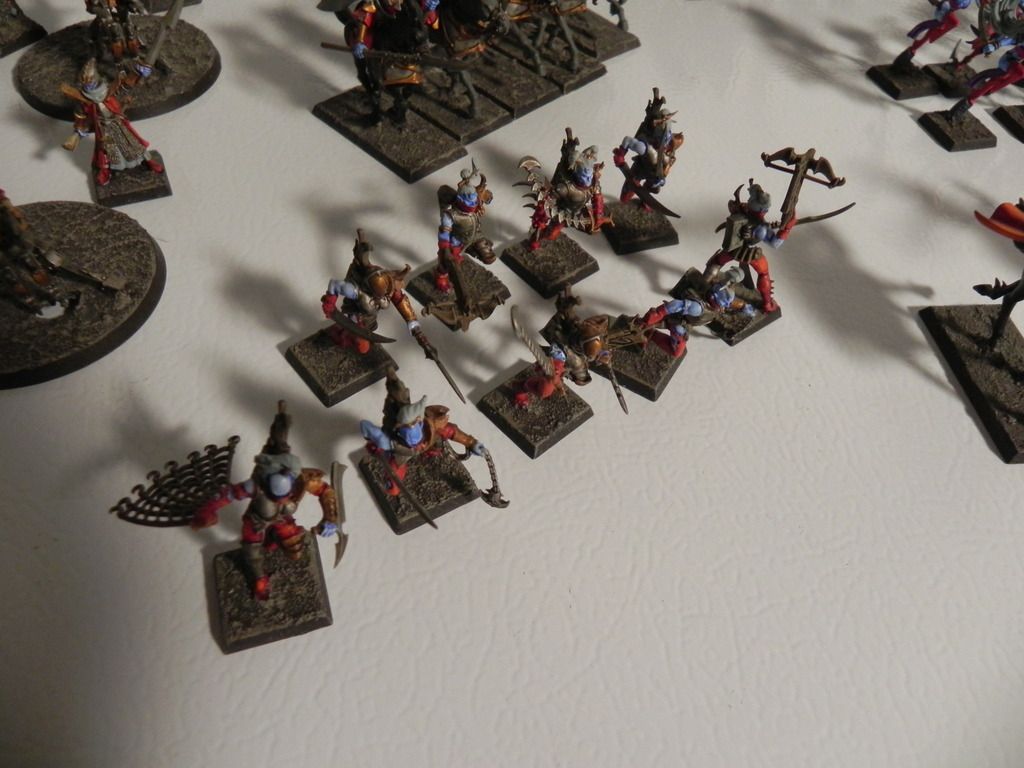 The following is up for sale/trade. Please note that Dark Elf picture below do not match the list in all cases. Please note the listed items and then refer to the pictures.
3 Converted Chariots
1 Metal War Hydras
Metal BSB
38 Metal Corsairs (3 have no base and one is missing an arm)
7 Plastic Cold One Knight Riders
3 RBT crewmen
2 Partial Chariot (missing one rider and cold ones)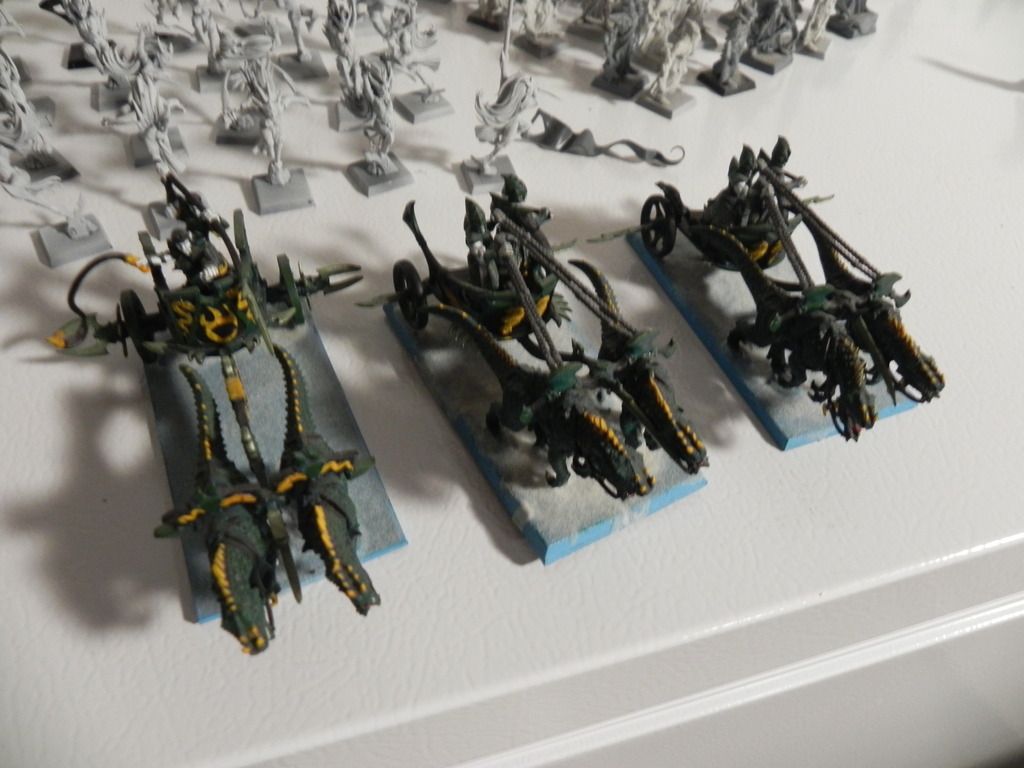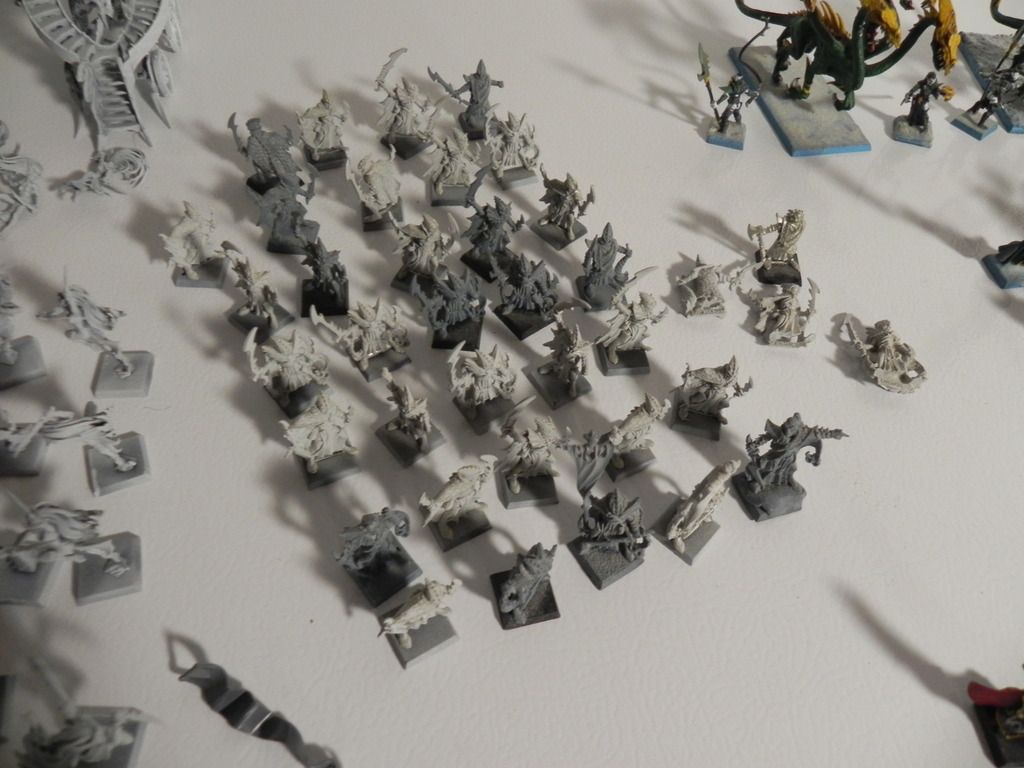 1 War Hydra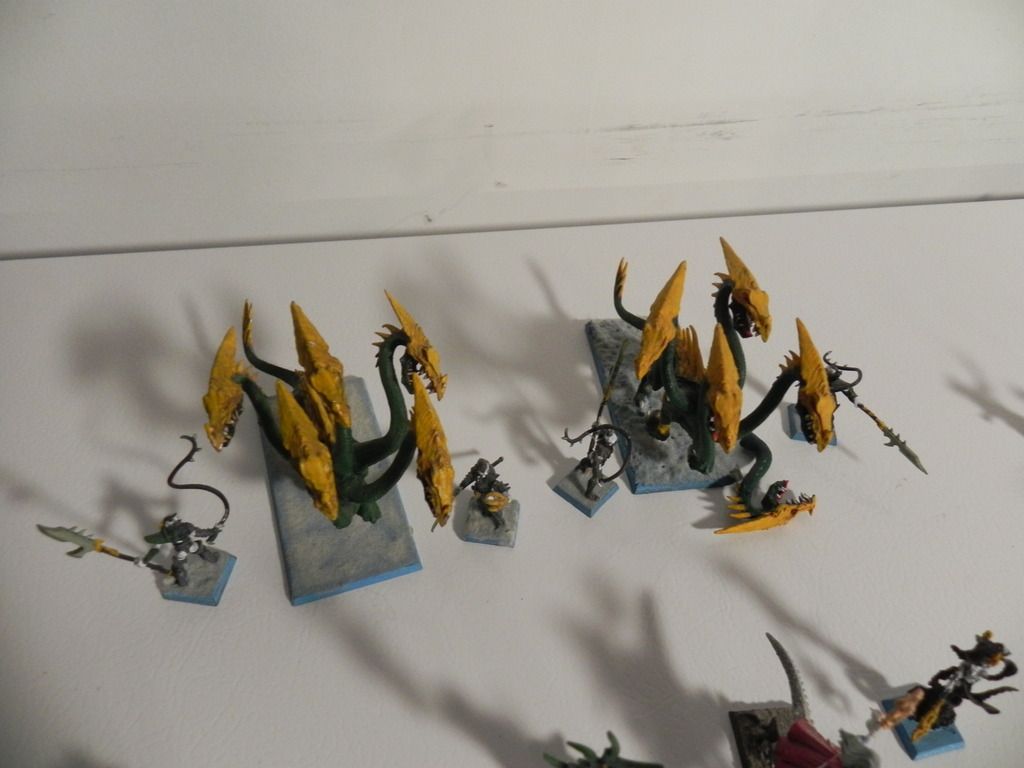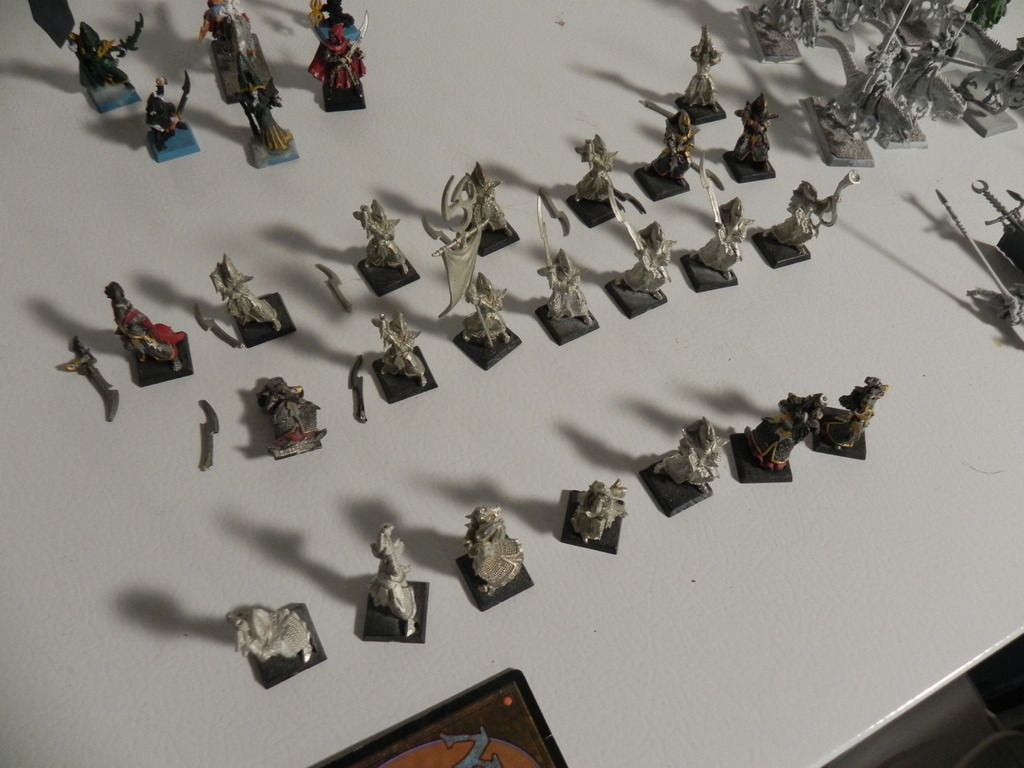 AoS/9th Age Empire
10 Handgunners (Primed Black)
50 Halberdiers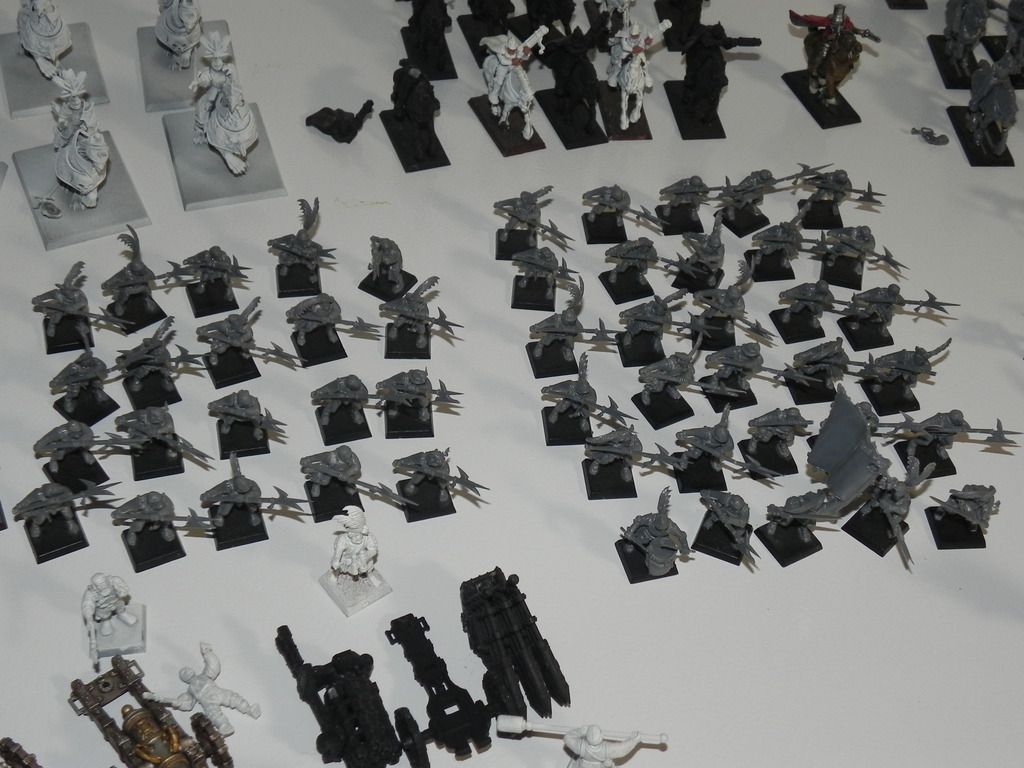 16 Knights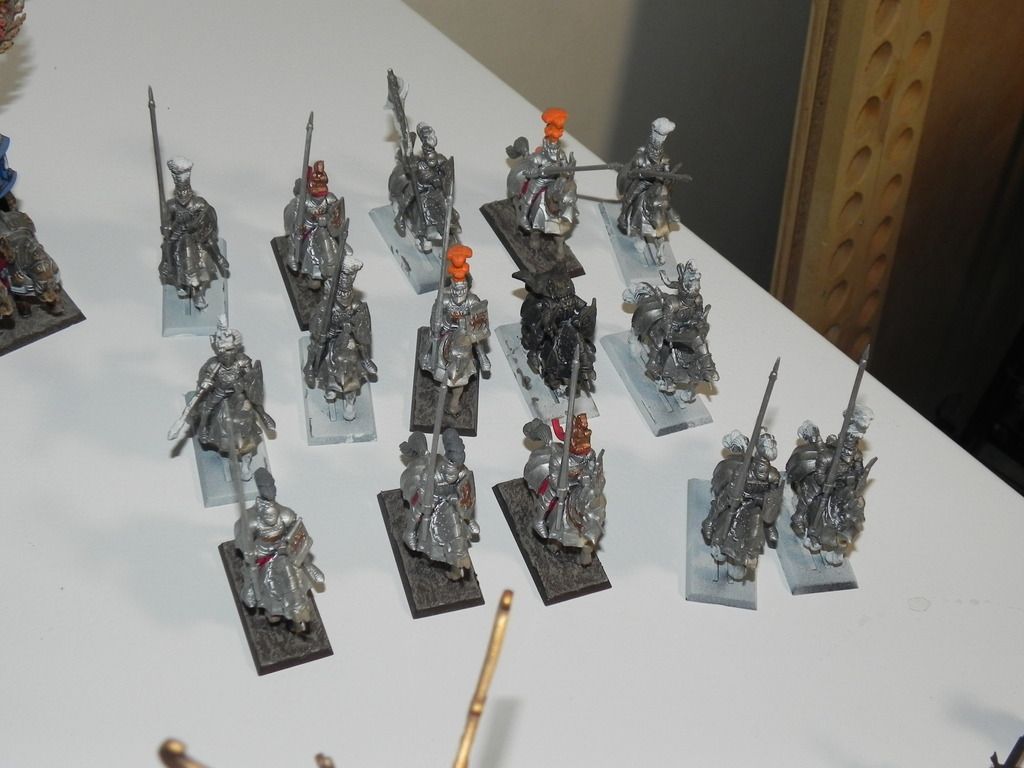 15 Pistoliers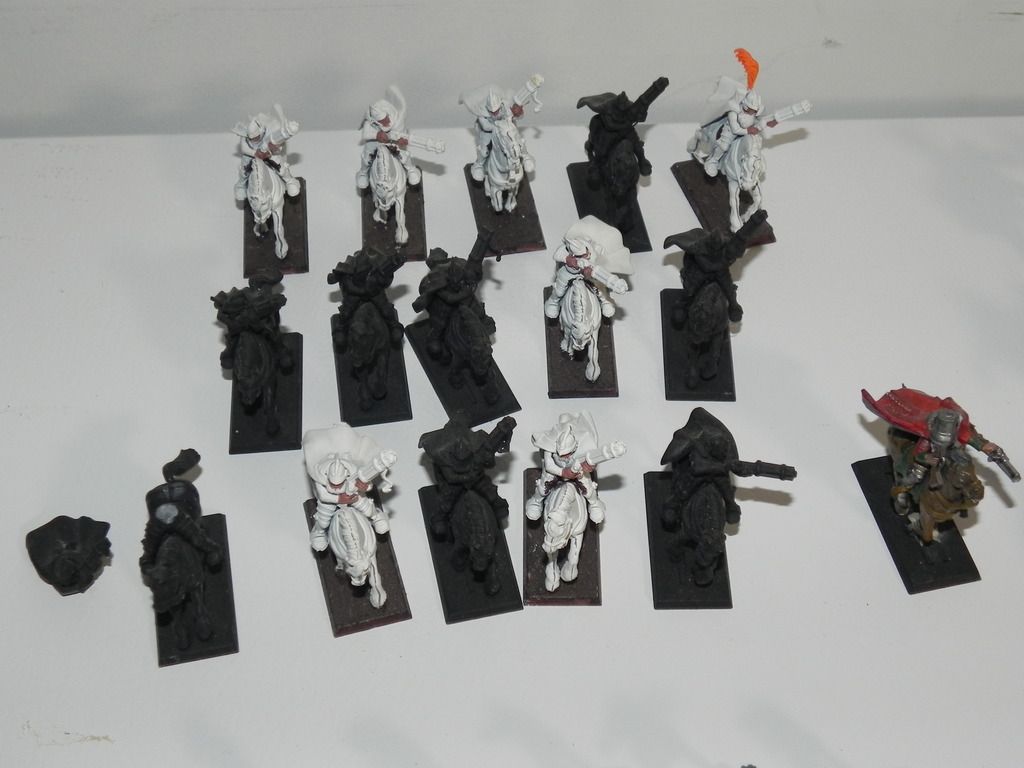 Steam Tank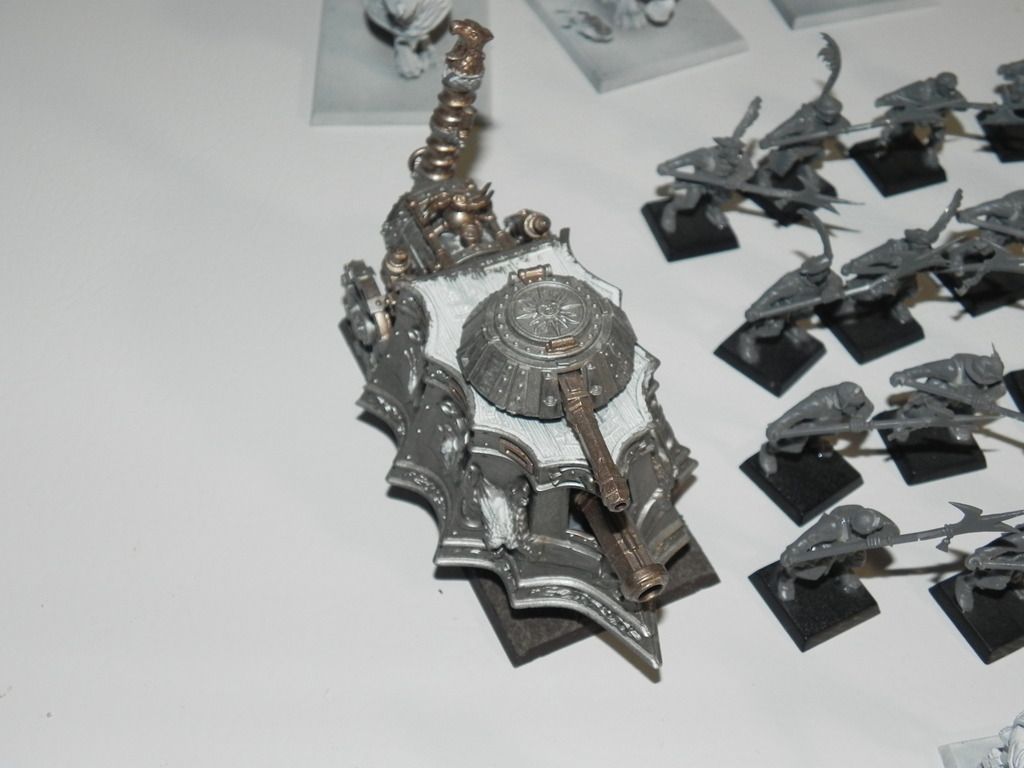 3 Cannons
1 Helstorm/Helblaster
6 Demigryph Knights
Characters
16 Outriders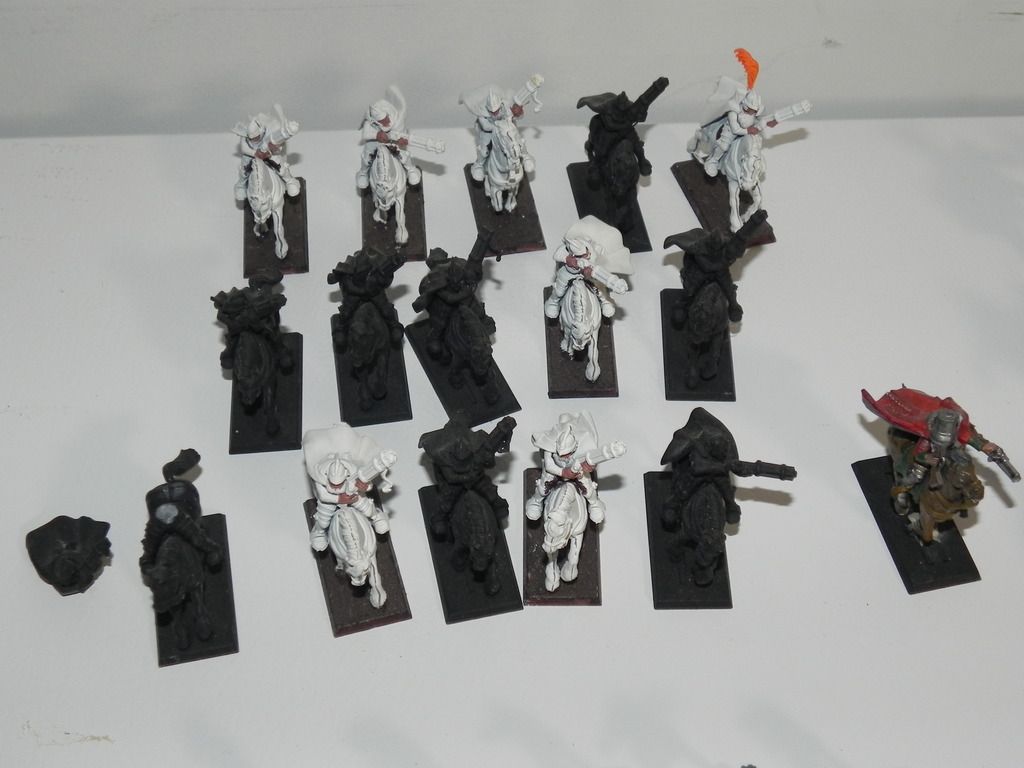 War Altar
20 Crossbowmen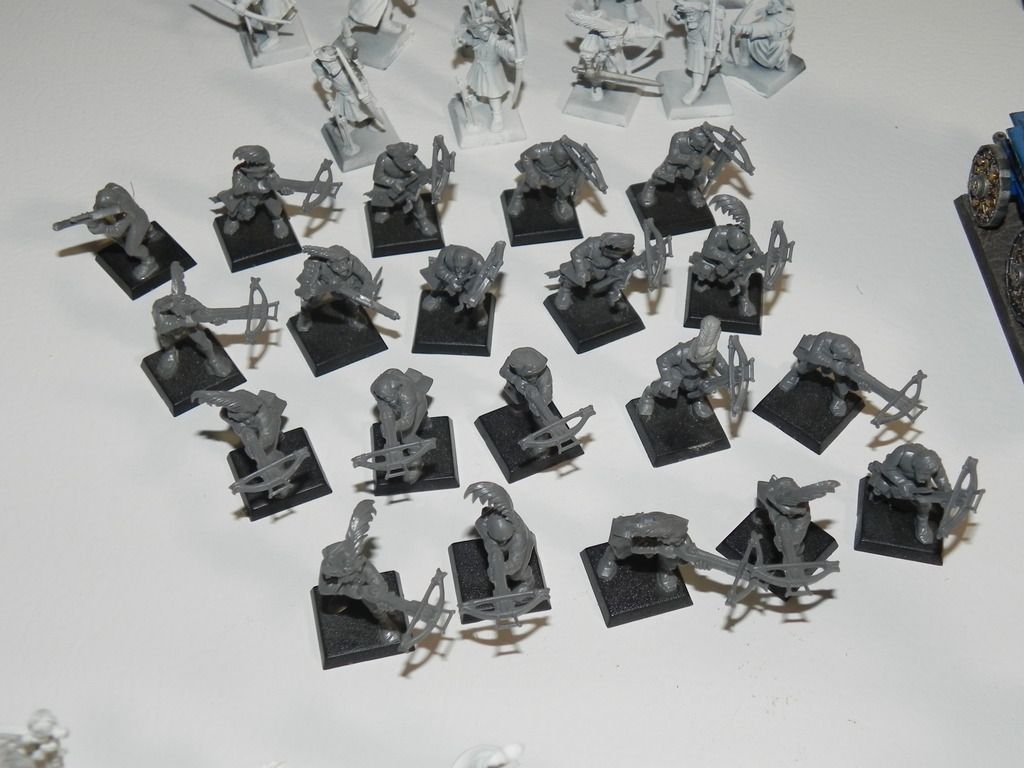 10 Archers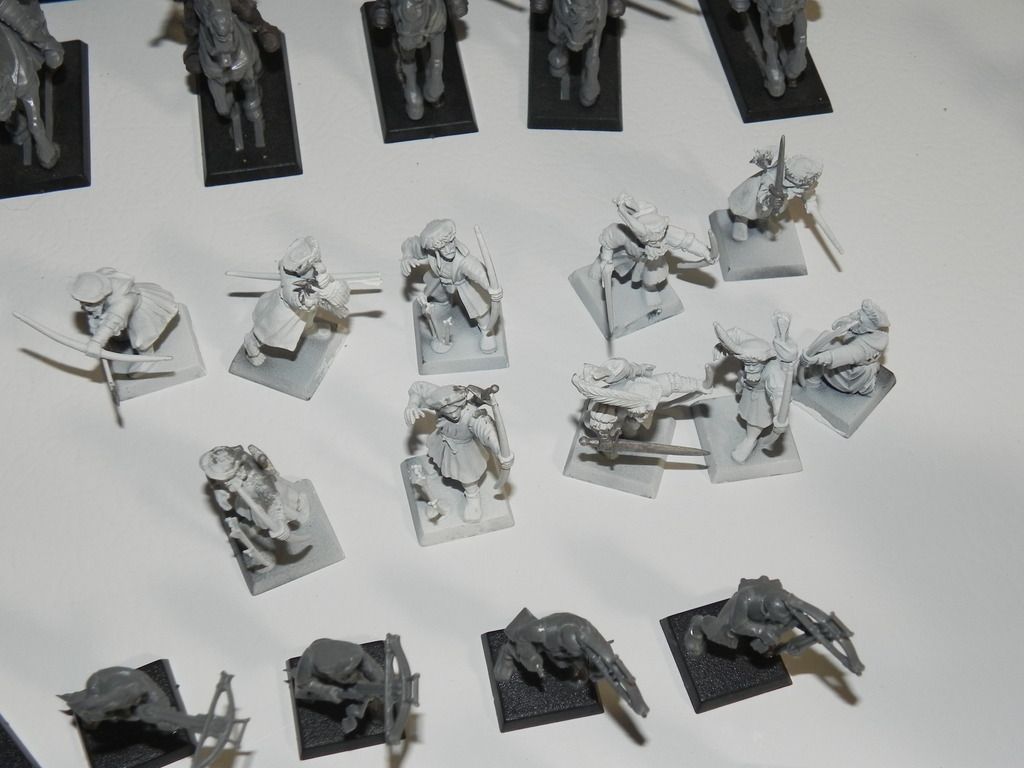 Wants:
$$$
Shaltari or UCM for Dropfleet Commander. Will trade in your favor.
Anything Dropzone commander. Will trade in your favor.